If you're looking for everything you need to know about the CMFG Life Insurance Company, TruStage policies, and CUNA Mutual – you've come to the right place. It's really important to know what you're getting into before you buy a policy and you want to make sure you get covered from a top rated life insurance company.
In this review, we'll explain how the 3 are related, provide sample rates, tell you what we like & dislike about them, show you their financial strength and more! By the end of our review, you'll learn some surprising facts that you'll be glad to know before you think about buying a policy from them.
CMFG Life Insurance Company Review
Review Summary
CMFG and CUNA Mutual provides shoppers with a variety of  life insurance products. They offer a convenient online application with their TruStage product line, but their rates can be confusing to shoppers and aren't as competitive with some other carriers.
CMFG Life Insurance Company
Founded over 80 years ago, the CMFG Life Insurance Company sells life insurance products with a focus towards credit unions and their members.
Who is CUNA Mutual?
CMFG Life Insurance is also known as CUNA Mutual. CUNA Mutual stands for Credit Union National Association. 
CUNA Mutual issues term and whole life coverage through the CMFG Life Insurance Company and helps credit unions provide its members with financial solutions. CUNA Mutual Insurance is now known as CMFG after the company reorganized.
A.M. Best Rating
CMFG Life Insurance and CUNA Mutual have an A rating by A.M. Best. This "A" rating is categorized as "Excellent" by the A.M. Best Company and shows how strong they are financially and their ability to pay current and future claims.
TruStage Insurance Program
The CUNA Mutual offers their TruStage insurance products which includes: Life Insurance, Accidental death and Dismemberment, Health as well as Auto and Home.
CMFG Life Insurance Products
The CMFG Life Insurance Company and the CUNA Mutual Group issues and underwrites their life insurance policies through TruStage Life Insurance. 
TruStage Life Insurance
TruStage is a subsidiary of CUNA Mutual and CMFG. TruStage Life provides shoppers life insurance products as well as property & casualty and auto insurance policies. 
TruStage life insurance offers whole life, term, and guaranteed issue life insurance. Let's look at the products that are available with TruStage:
TruStage Term Life Insurance
TruStage Life Insurance Rates
Your TruStage term life premiums go up every 5 years! This is similar to how one of the a AARP life insurance policies is setup.
Look again at the sample rates above. Your rate increases as you reach the next age group. Look at those premiums when you reach your 50s and 60s!
EXAMPLE: Let's say you're a 25-year-old man in excellent health and you're looking to buy a $300,000 TruStage term policy.
If you look at the rate chart above, we highlighted how the rates increase every 5 years beginning at age 25.
For the 1st four years, your premiums will be $89.30 per month.
When you turn 30 years old, you'll pay $89.60 per month.
When you turn 35 years old, you'll pay $96.80 per month.
When you turn 40 years old, you'll pay $143.00 per month.
When you turn 45 years old, you'll pay $186.20 per month.
When you turns 50 years old, you'll pay $266.30 per month.
When you turn 55 years old, you'll pay $377.60 per month.
When you turn 60 years old, you'll pay $622.10 per month.
When you turn 65 years old, you'll pay $975.50 per month.
Your TruStage term policy can renew until you turn 80. Now you can't see those prices in their chart above, but you can get an idea that your rates continue to climb quickly.
TruStage vs the Competition
The same 20-year old male could purchase a $300,000 term life insurance policy with some of the top term life insurance companies at a lower rate.
40-Year Term: Our 20 year old male can buy 40-year term and get coverage to age 50 at a monthly rate of $29.25 per month with Banner Life.
Make sure you compare all your options!
You need to compare the total premiums you'd pay with a TruStage term (paid up to age 80) with a Guaranteed Universal Life (GUL) policy to age 90. You'll save thousands of dollars with a GUL over the lifetime of the policy… plus you'll get an additional 10 years of coverage!
TruStage Whole Life Insurance
Whole life insurance is a great option if you're looking for lifetime coverage. Unlike term, which is temporary coverage, whole life will cover you for your entire life and won't expire as long as you pay your premiums.
Features
TruStage's whole life features include:
Application: The application and policy is simplified issue. Just answer a few health questions. No medical exam required.
Coverage Amounts: The death benefits available to you are between $1,000 and $100,000.
Ages: You can apply for TruStage whole life if you're between the ages of 18 to 85.
Level premiums! TruStage whole life doesn't raise rates every 5 years like their term policy. With TruStage whole life, you'll have level premiums for the life of your policy. In other words, what you pay in the beginning is what you'll pay the entire time.
Guaranteed Issue Whole Life Insurance
Also referred to as Guaranteed Acceptance whole life insurance or GI, you'll be able to get coverage without any health questions. Almost everyone can qualify for a GI policy. The only way you can't qualify is if the policy isn't sold in your state or you're too young or old.
Features
TruStage's Guaranteed Issue life features include:
Application: The are no health questions. No medical exam required.
Coverage Amounts: The death benefits available to you are between $2,000 and $25,000.
Ages: You can apply for TruStage Guaranteed Acceptance life if you're between the ages of 45 to 80.
Graded: There is a graded death benefit like all GI policies. This means there is a 2 year waiting period before a death benefit is paid for natural causes. Beginning year three, 100% of the death benefit will be paid for natural deaths.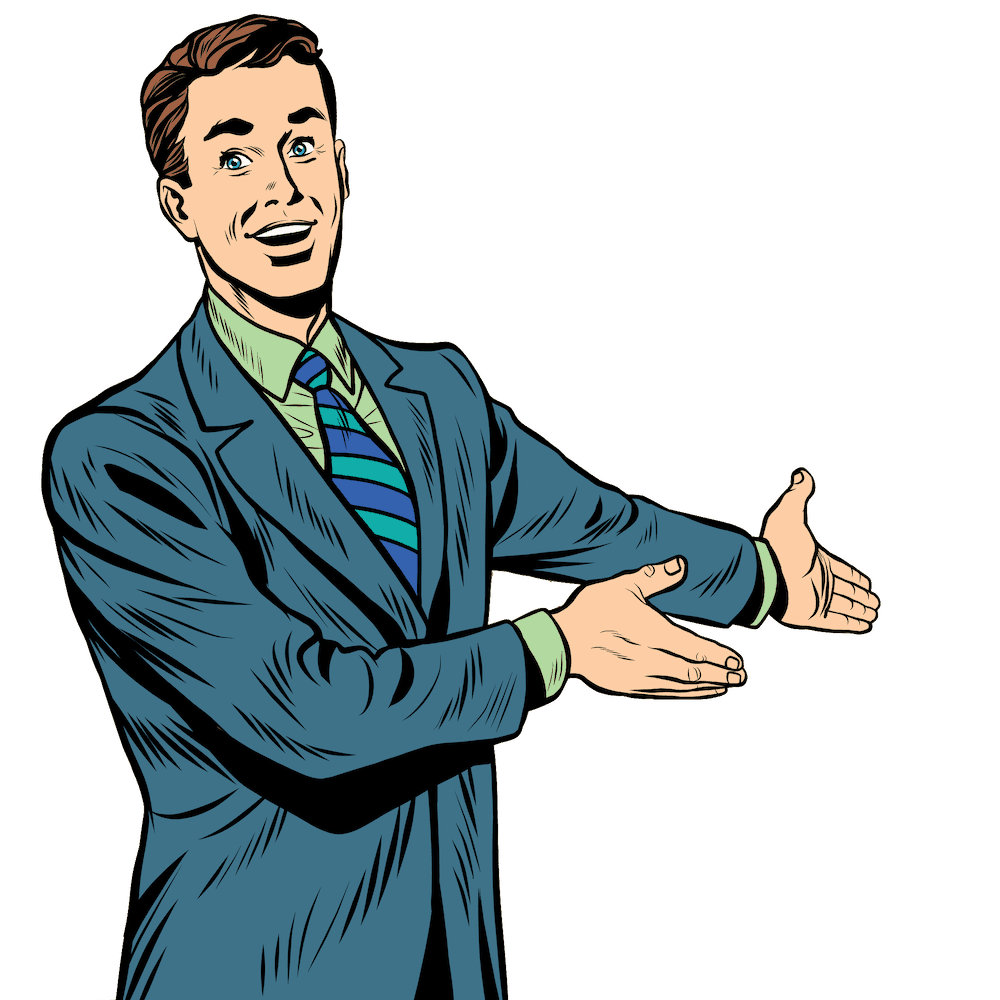 Pro Tip: Guaranteed Acceptance policies are a "Last Resort" option. Do not purchase these plans unless your agent has asked you specific questions about your health and shopped from multiple companies.
Will TruStage give you the best rate?
Will TruStage or some other company like Nationwide, CMFG Life, or Equitable Life Ins get you the best deal? If you want to make sure you're getting the best life insurance policy available, here's what you need to do…
Compare Life Insurance Quotes
Use our instant life insurance calculators to compare rates from dozens of the top companies.
Total Time Needed:

5 minutes
Steps to get an accurate life insurance quote
Use the calculator on this page or click the link above to visit our instant quotes page.
Step 2 : Input coverage details
Fill out the basics about what you're wanting, how much coverage, for how long, etc. That way we can understand your situation before we can help you. Complete the calculator details as accurately as possible, and be absolutely sure your contact information is correct so we can reach you.
Step 3 : Get help from a licensed agent
Once you've filled out the calculator, one of our licensed life insurance agents will  provide you all your options and plan out who will provide you the best rate based on your specific health and lifestyle. All of the recommendations will be based off of the details you provide. It's very important that you're honest and answer your agent's questions accurately. 
Step 4 : Compare realistic rates
This is where we really begin working to figure out exactly which company will get you the best rate, and how to make it happen. There are literally hundreds of companies and thousands of policy options available. We'll make sure you get the best one based on what you'll qualify for.
Final Thoughts
CMFG Life and TruStage life insurance provides shoppers a variety of term and permanent life insurance options. When it comes to its term life, they aren't as competitive price-wise as some other insurers (see our examples above). They offer whole life and guaranteed issue policies. However, they don't offer different types, level term life, universal life or guaranteed universal life. If you are after these types, you're out of luck and need to look elsewhere.
At Life Insurance Blog, we have access to over 60 top rated companies for you to shop from. We have no allegiance to any specific company and simply find the best deals for you and our clients. Give us a call today so we can help you in finding the best policy for your need. You can also go ahead and compare rates instantly with our life insurance calculator.
CMFG Life Insurance Company Details
Name(s): CMFG Life Insurance Company; CUNA Mutual Group; Credit Union Member Service; CUNA Mutual Holding Company; CUNA Mutual Insurance Society Inc.; TruStage
Address:
2000 Heritage Way
Waverly, IA 50677
Ratings: A.M. Best (A), Standard & Poor's (N/A), Fitch (N/A) Comdex (N/A); Better Business Bureau (A+)