life insurance chart rates
Life Insurance Rates By Age Charts
Compare life insurance rates
How much does life insurance cost at different ages? Use our charts to compare sample life insurance rates at every age.
Life Insurance Rates by Age
Most insurance brokerages won't show show you sample life insurance quotes because they want all your information. When you get online quotes – you may be surprised with the endless calls, texts and emails that follow. We wanted to make things easier for you and research all of the life insurance rates by age. 
You'll get sample quotes by policy type and gender. Our goal is that these sample quotes help you and other life insurance shoppers make an informed decision based on price.  We did all the research — All you need to do is find your age and type of policy. It's that easy!
Best Life Insurance Quotes by Age
You can click on any of the coverage or term length links below. All of our life insurance quotes will be listed in order by age.
You can also get started by finding the type of policy you're interested in below and click "Let's Go." We'll take you directly to the rates for that age and policy type. You can also scroll down and read this post at your own pace -or- get instant life insurance quotes here.
Instant Life Insurance Rate Calculator
Compare rates from top life insurance companies.
Term Life insurance rates by age chart
Term Life Insurance Rates for ages 20 - 80
Universal Life rates by age chart
Term Life Rates for ages 20 - 80
Term Life Insurance Rates By Age Chart
Sample 10-Year Term Life Insurance Rates
Pricing samples below are based on 10-year term life insurance policy rates for healthy non-smoking men and women with a Preferred Best health class rating.
Sample 15-Year Term Life Insurance Rates
Pricing samples below are based on 15-year term life insurance policy rates for healthy non-smoking men and women with a Preferred Best health class rating.5
Sample 20-Year Term Life Insurance Rates
Pricing samples below are based on 20-year term life insurance policy rates for healthy non-smoking men and women with a Preferred Best health class rating.
Sample 25-Year Term Life Insurance Rates
Pricing samples below are based on 25-year term life insurance policy rates for healthy non-smoking men and women with a Preferred Best health class rating.
Sample 30-Year Term Life Insurance Rates
Sample Guaranteed Universal Life Rates to Age 100
Pricing samples below are based on a Guaranteed Universal Life insurance policy that provides coverage to age 100. Rates are based on healthy non-smoking men and women with a Preferred Best health class rating.
Guaranteed Universal Life Coverage To Age 100: Sample Rates For Men Ages 30-69

Age
$50,000
$100,000
$250,000
$500,000
30
$24
$37
$103
$182
35
$32
$47
$109
$211
40
$36
$56
$132
$258
45
$46
$69
$165
$315
50
$56
$86
$205
$386
55
$68
$110
$263
$505
60
$87
$143
$337
$664
Guaranteed Universal Life Coverage to Age 100: Sample Rates for Women Ages 30-60

Age
$50,000
$100,000
$250,000
$500,000
30
$26
$34
$77
$143
35
$30
$40
$92
$174
40
$34
$47
$113
$214
45
$41
$54
$136
$253
50
$49
$72
$175
$322
55
$61
$90
$219
$428
60
$74
$120
$281
$540
Sample Whole Life Insurance Rates By Age Chart
Pricing samples below are based on a Whole Life insurance policy. Rates are based on healthy non-smoking men and women with a Preferred Best health class rating.
For customized quotes contact us at 888-411-1329
Sample Whole Life Insurance Rates For Men Ages 20-80

AGE
$100,000
$500,000
$750,000
$1,000,000
20
$64.22
$293.30
$436.80
$580.30
21
$66.50
$304.24
$453.21
$602.17
22
$68.69
$315.18
$469.61
$624.05
23
$70.88
$326.11
$486.02
$645.92
24
$73.06
$337.05
$502.43
$667.80
25
$75.25
$347.99
$518.83
$689.68
26
$78.31
$362.86
$541.14
$719.43
27
$81.38
$377.74
$563.46
$749.18
28
$84.35
$392.61
$585.77
$778.93
29
$87.41
$407.49
$608.08
$808.68
30
$90.39
$422.80
$631.05
$839.30
31
$94.41
$442.49
$660.58
$878.68
32
$98.44
$462.61
$690.77
$918.93
33
$102.46
$482.30
$720.30
$958.30
34
$106.58
$502.43
$750.49
$998.55
35
$110.60
$522.55
$780.68
$1,038.80
36
$115.33
$545.74
$815.46
$1,085.18
37
$120.05
$569.36
$850.89
$1,132.43
38
$124.78
$592.99
$886.33
$1,179.68
39
$129.50
$616.17
$921.11
$1,226.05
40
$134.31
$639.80
$956.55
$1,273.30
41
$140.26
$669.55
$1,001.18
$1,332.80
42
$146.30
$699.30
$1,045.80
$1,392.30
43
$152.34
$729.49
$1,091.08
$1,452.68
44
$158.38
$759.24
$1,135.71
$1,512.18
45
$164.41
$788.99
$1,180.33
$1,571.68
46
$172.29
$827.93
$1,238.74
$1,649.55
47
$180.08
$866.43
$1,296.49
$1,726.55
48
$187.95
$905.36
$1,354.89
$1,804.43
49
$195.74
$943.86
$1,412.64
$1,881.43
50
$203.53
$982.80
$1,471.05
$1,959.30
51
$213.94
$1,000.99
$1,501.33
$2,011.68
52
$224.35
$1,085.61
$1,625.27
$2,164.93
53
$234.68
$1,136.80
$1,702.05
$2,267.30
54
$245.09
$1,188.43
$1,779.49
$2,370.55
55
$255.50
$1,239.61
$1,856.27
$2,472.93
56
$269.33
$1,308.30
$1,959.30
$2,610.30
57
$283.15
$1,376.55
$2,061.68
$2,746.80
58
$296.98
$1,445.24
$2,164.71
$2,884.18
59
$310.80
$1,513.93
$2,267.74
$3,021.55
60
$324.71
$1,582.18
$2,370.11
$3,158.05
61
$343.96
$1,669.53
$2,501.47
$3,333.41
62
$360.96
$1,747.83
$2,618.92
$3,490.01
63
$377.75
$1,833.09
$2,746.81
$3,660.53
64
$396.20
$1,927.49
$2,888.40
$3,849.32
65
$416.64
$2,032.76
$3,046.31
$4,059.86
66
$438.92
$2,147.59
$3,218.57
$4,289.54
67
$462.67
$2,271.14
$3,403.88
$4,536.62
68
$488.33
$2,404.68
$3,604.19
$4,803.71
69
$516.26
$2,551.28
$3,824.09
$5,096.90
70
$546.97
$2,713.10
$4,066.82
$5,420.54
71
$578.64
$2,880.57
$4,318.03
$5,755.49
72
$611.00
$3,051.96
$4,575.11
$6,098.27
73
$646.67
$3,241.62
$4,859.60
$6,477.59
74
$688.17
$3,463.47
$5,192.38
$6,921.29
75
$738.11
$3,732.30
$5,595.62
$7,458.95
76
$791.70
$4,023.32
$6,032.15
$8,040.98
77
$847.29
$4,326.95
$6,487.59
$8,648.24
78
$912.02
$4,679.73
$7,016.77
$9,353.81
79
$992.84
$5,118.65
$7,675.14
$10,231.64
80
$1,097.07
$5,541.55
$8,309.17
$11,076.80
For customized quotes contact us at 888-411-1329
Sample Whole Life Insurance Rates For Women Ages 20-80

AGE
$100,000
$500,000
$750,000
$1,000,000
20
$56.61
$255.24
$379.71
$504.18
21
$58.54
$264.86
$394.14
$523.42
22
$60.55
$274.93
$409.24
$543.55
23
$62.56
$284.55
$423.68
$562.80
24
$64.49
$294.61
$438.77
$582.92
25
$66.50
$304.24
$453.21
$602.17
26
$69.04
$316.93
$472.24
$627.55
27
$71.66
$329.61
$491.27
$652.92
28
$74.20
$342.30
$510.30
$678.30
29
$76.83
$355.43
$529.99
$704.55
30
$79.36
$368.11
$549.02
$729.93
31
$82.69
$384.30
$573.30
$762.30
32
$86.01
$400.93
$598.24
$795.55
33
$89.34
$417.55
$623.17
$828.80
34
$92.66
$433.74
$647.46
$861.18
35
$95.99
$450.36
$672.39
$894.43
36
$99.75
$469.18
$700.61
$932.05
37
$103.60
$487.99
$728.83
$969.68
38
$107.36
$506.36
$756.39
$1,006.43
39
$111.13
$525.17
$784.61
$1,044.05
40
$114.98
$543.99
$812.83
$1,081.68
41
$120.66
$572.42
$855.49
$1,138.55
42
$126.35
$600.42
$897.49
$1,194.55
43
$132.04
$628.86
$940.14
$1,251.43
44
$137.73
$656.86
$982.14
$1,307.43
45
$143.50
$685.30
$1,024.80
$1,364.30
46
$149.89
$716.80
$1,072.05
$1,427.30
47
$156.28
$748.74
$1,119.96
$1,491.18
48
$162.66
$780.24
$1,167.21
$1,554.18
49
$169.05
$811.74
$1,214.46
$1,617.18
50
$175.44
$843.68
$1,262.36
$1,681.05
51
$185.15
$891.36
$1,333.89
$1,776.43
52
$194.78
$939.05
$1,405.43
$1,871.80
53
$204.40
$987.18
$1,477.61
$1,968.05
54
$214.11
$1,034.86
$1,549.14
$2,063.43
55
$223.74
$1,082.55
$1,620.68
$2,158.80
56
$235.81
$1,142.49
$1,710.58
$2,278.68
57
$247.89
$1,198.43
$1,794.81
$2,391.20
58
$259.26
$1,238.45
$1,854.84
$2,471.24
59
$268.74
$1,282.82
$1,921.40
$2,559.98
60
$279.62
$1,335.45
$2,000.35
$2,665.25
61
$291.62
$1,395.48
$2,090.39
$2,785.31
62
$304.50
$1,460.73
$2,188.27
$2,915.81
63
$318.33
$1,532.07
$2,295.28
$3,058.49
64
$333.47
$1,610.37
$2,412.73
$3,215.09
65
$350.09
$1,695.63
$2,540.62
$3,385.61
66
$367.75
$1,786.11
$2,676.34
$3,566.57
67
$386.28
$1,880.94
$2,818.58
$3,756.23
68
$406.29
$1,984.04
$2,973.23
$3,962.42
69
$428.48
$2,098.88
$3,145.49
$4,192.10
70
$453.36
$2,228.94
$3,340.58
$4,452.23
71
$480.15
$2,370.32
$3,552.65
$4,734.98
72
$508.43
$2,519.96
$3,777.11
$5,034.26
73
$539.40
$2,684.82
$4,024.40
$5,363.99
74
$574.29
$2,871.87
$4,304.98
$5,738.09
75
$614.22
$3,087.20
$4,627.97
$6,168.74
76
$656.07
$3,315.14
$4,969.88
$6,624.62
77
$698.96
$3,550.91
$5,323.53
$7,096.16
78
$747.77
$3,818.87
$5,725.47
$7,632.08
79
$807.36
$4,143.38
$6,212.24
$8,281.09
80
$882.53
$4,549.67
$6,821.67
$9,093.67
Life Insurance Rates by Age Learning Center
There's plenty more to learn about your specific age. Learn more about life insurance rates by age by clicking on the decade below. You'll find out all the information you need about how your age will affect your policy.
How to Lower Your Life Insurance Rate
Remember that age, health and lifestyle are some of the major factors that make up your life insurance premium. Obviously you can't turn back time. However, you can make some changes in your life to reduce the cost of life insurance. A few key pointer that you can do to decrease your costs have to do with health. 
Because minimizing your risk of chronic health conditions like high blood pressure, cancer or diabetes can have a dramatic effect on your life insurance rate. If you use tobacco products, it can drive up costs significantly. Simply quitting tobacco can dramatically reduce your life insurance premiums.
How to Get the Lowest Life Insurance Rates
Reducing your body weight. Life insurance companies love to see applicants maintaining a healthy weight.  A lower weight reduces your risk for obesity and weight related health conditions.

Schedule a BMI body mass index evaluation
Do you have a high BMI? Find a dietician, trainer and/or a health professional. Develop a plan to lose excessive weight.

Healthy Heart. With a healthy heart, you will minimize the risk of blood pressure issues, stroke, heart attack and hypertension.

Schedule annual physicals with your primary doctor.
Make sure to check your cholesterol, blood pressure, and triglyceride levels regularly.
Are your levels not where they need to be? Contact a health professional and work with them to improve your levels.
Lifestyle improvements and changes. Implement stress reduction routines, exercise routinely, and make positive changes to your diet.

Blood Sugar. Monitor and make sure your blood sugar levels are satisfactory. This will reduce your risk of becoming diabetic.

Make sure to get your blood sugar tested.
Research a healthy diet and exercise routine in order to manage your blood sugar levels.
Let's begin
Finding the best rates is the goal of every life insurance shopper.
It would be great if buying a life insurance policy was as simple as visiting Amazon and buying a TV. 
Unfortunately, it's a little more complex than that because there are so many factors that determine how much you'll pay.
Life Insurance Rates by Age [What smart shoppers need to know]
The price you ultimately will pay for life insurance will depend on a variety of factors. Your age is one of them – and it's a major one.
No matter if you're 20 or 80, there are financial situations that life insurance was designed to protect. Are you married? Are you single? Is your family small or large? Your decision to purchase a life insurance policy is a major step in protecting and providing for your loved ones future.
Someone in their forties may have to secure life insurance to protect a mortgage, college for their children, and replace income. While someone in their sixties may be looking to simply cover funeral costs.
Regardless of your situation, term life insurance is an important product that will protect your loved ones or business – No matter what stage in life you're in.
How much will that life insurance policy cost you?
This is the most common life insurance question. Your life insurance rates will depend on several factors.  Your age is a major factor in determining your rate. The length of your life insurance policy is another factor in the premium cost.
Major Factors That Determine Your Life Insurance Premium
Your Age: Typically, life insurance premiums increase as you get older.
Policy Type and Length: Are you buying Whole Life or Term? Is your term policy 10 years or 30?
Health History: Have you had any health conditions that life insurance companies deem risky? Do you use tobacco?
Sex: Statistically, women live longer than men. Women usually pay lower life insurance premiums because of this.
Lifestyle & Occupation: Are you a teacher? SCUBA Instructor? Salesman? Skydiver? Believe it or not, it matters! Not all jobs are created equal in the eyes of underwriters. If you have a high risk occupation, you may end up paying a higher premium.
Medical or Non Medical Life Insurance: Life insurance without a medical exam is becoming more popular. However, these policies are typically more expensive.
Buy Now or Later?
Are you thinking about purchasing life insurance? Buying now will probably be the best time to do it. The exception to this rule is if you're sick or don't have dependents.  
However, if you're still young and relatively healthy then now is a great time to buy your life insurance policy instead of later. 
The biggest reason?  PRICE. 
Getting sample rates is great, but you also should read up on how to get the best price. We've done the heavy lifting and put together a guide showing you everything you need to know. 
Life Insurance Quotes
Use our free instant online quoter on this page to get an idea of what current rates are available and what you might pay for a life insurance policy. Want a customized quote? Give us a call at 888-411-1329. We'll take the time to answer your questions and research which companies will offer you the best rates based on your health, lifestyle and needs
What's the best way shop for life insurance online?
No matter your age, your approach to shopping online will be the same. Unfortunately, most life insurance shoppers make a few common mistakes that can prove costly with both time and money. 
If you're the type that likes to research on your own, you need to be aware that consumers don't get access to everything that is needed to make a sound choice. Watch this quick video on the most common situations and mistakes that life insurance shoppers make.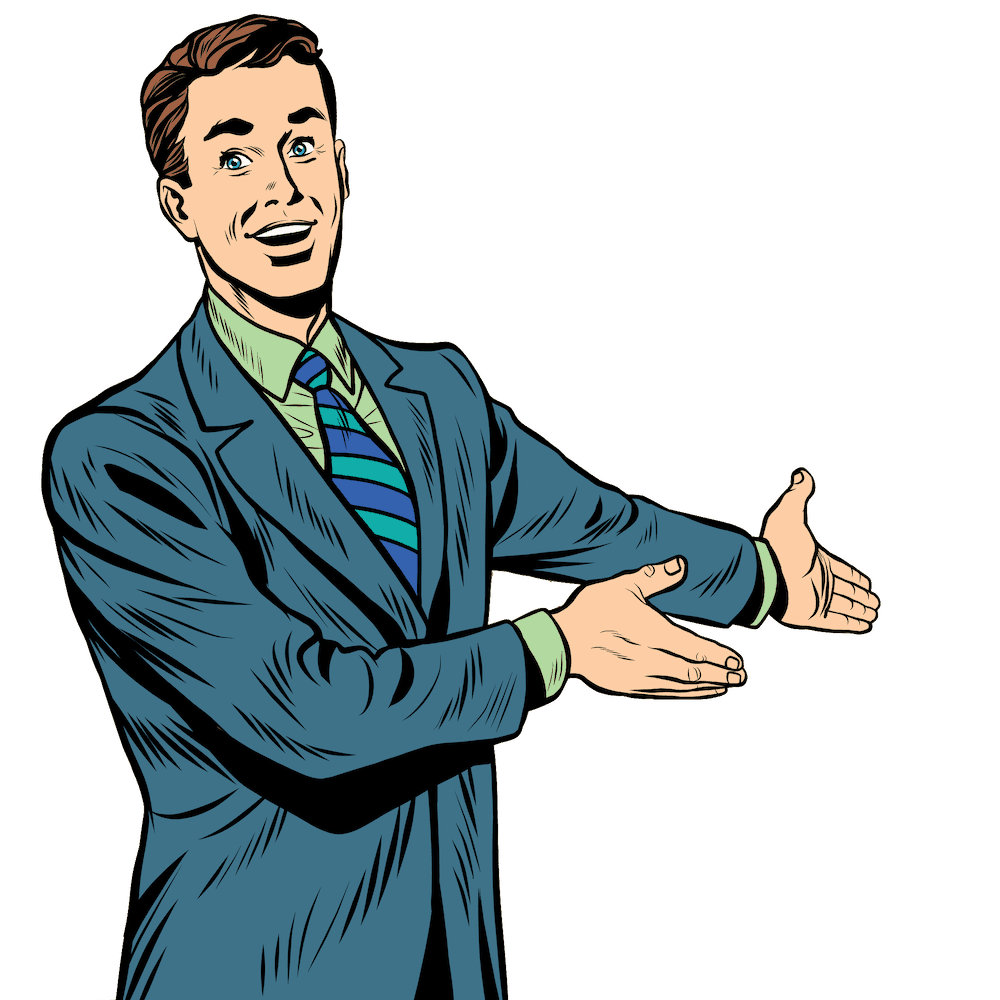 Let's take a look at pricing for a permanent policy for a 65 year old buying a $100,000 policy at Preferred plus rates. In this case American General has the best rate at $169 per month.
Your health is very important, but so is your lifestyle.
Life insurance companies will typically investigate your lifestyle and occupational risks. You might be completely healthy, but have a risky hobby or job. 
The activities and occupation choices that you take part in will impact the life insurance premium. Affordable life insurance rates are simple to secure for a school teacher or office administrator, because those aren't risky to life insurance underwriters.
What if you love to sky dive or have a job that is very dangerous? Life insurance companies may not offer you the lowest rates based on your specific risk.
Some companies may not even offer you a policy.
Life Insurance Costs by Age Overview
In this article, we'll break down life insurance age brackets by decade and focus on specific age groups. These specific posts will include what you may want to consider before you purchase a life insurance policy. You'll want to understand what the life insurance company's underwriters are looking for before they offer you a life insurance policy.
Reminder: Your age is just one of the factors. Life insurance companies will also research your health, lifestyle and other factors to determine your final rate. 
Applying with a company at a certain rate does not mean you'll get approved at that rate. You must go through the underwriting process. This is what will ultimately determine what your final life insurance premium will be. Now what about all of the life insurance companies available to you? How do you know which one to choose from? What about life insurance with a medical exam vs Non Medical Exam life insurance? Which company and product is best for you and your age bracket?  These and other questions need to be addressed when shopping for life insurance. Find out these answers and more by clicking on the age links below.
Life Insurance Rates For 30 year Olds
If you are in your thirties, you probably have started building some major milestones in your life.
You may have started a family. You'll typically be beginning or have become established in your career in your 30s. You may have assets that will need protection as well as protecting your income.
You may have already purchased your first life insurance policy or your work provided you one. However, this coverage may be too low to sufficiently protect your family and assets.
Perhaps you're looking to purchase your first life insurance policy or add to existing coverage.
For those in their 30s who will be purchasing their first policy- Make sure you are choosing enough coverage to protect your future income, mortgage, family's needs, college for your children and any other debts.
* 10 times your annual income is often used in the life insurance industry, but sometimes this isn't enough.
Make sure to assess your needs carefully.
Life insurance premiums will go up approximately 5% every year when you're in your thirties. If you wait until you're in your 40s, that percentage goes up even more.
Take advantage of these lower rates now while you're still young and hopefully healthy.  Life insurance rates are still affordable in your 40s, but that depends on your health.
Changes to your health can have dramatic consequences. You won't know how your health will change over time. Act now when your age and health are ideal.
Life Insurance Rates For 40 Year Olds
When you reach your forties, you may have more to protect than your 30s.
Some in their 30s have put off buying life insurance because…
…they didn't really think they had the need at that time.
Now that you're in your 40s, your circumstances may be much different.
Your need for more life insurance coverage may reflect your increased earnings and the need to protect your income.
By the time you reach your 40s, you're more than likely established with your career or business and your income has usually increased since your 30s.
However, if your house is paid off and you have a large amount of savings, you may need less coverage.
Buy Life Insurance Now – Don't Wait
It's very important to secure a policy now, because rates will increase rapidly in your 50s. The cost of life insurance is a major concern for shoppers. Research has shown that most consumers put off buying life insurance because of a few misconceptions.
Consumers put off buying because they think life insurance will be too expensive, have other financial concerns, life insurance complexity, and don't like thinking about their mortality.
Young and Healthy?
Mortality. It's a topic that very few want to think about.  However, securing coverage in your 40s when you're still relatively young and healthy is very important. As you age, your chances of acquiring a health risk increases.
You're more likely to get a health condition as you get older. Depending on your health condition, it may raise your rate slightly, significantly- or you may not even be able to secure coverage at all.
When in your 40s, you start to quickly realize that your body doesn't function the way it did a decade ago. You start to notice:
Aches and pains more frequently.
Drinking and eating excessively has a more profound effect now.
The doctor has a few more "suggestions" at the annual checkup.
Overall, these issues might be humorous for the majority of us, but it's a reminder that we aren't invincible. It's also a reminder that we need to take care of ourselves. We never know when something minor may turn significant.
Life Insurance Rates For 50 Year Olds
Your need for life insurance changes once again when you reach your 50s. Your children may have grown and moved out of your home.
You may no longer have a mortgage or it is almost paid off.
Your life insurance policy may not be needed for these traditional situations. However, you may need a life insurance policy in order to leave an inheritance.
You may want to set up a trust or use it for your estate as a liquid asset.
Rates will start increasing quickly when you purchase life insurance in your 50s.
It will be more costly, especially if you have any health situations that are significant. However, there are so many life insurance companies available which makes this market competitive.
Each life insurance company will look at your individual situation differently.
This is a good thing, because there are niche companies for ages and health conditions. By having companies compete, you'll get the best chance at affordable coverage.
Life Insurance Rates For 60 Year Olds
When you reach your 60s you may need life insurance…
…in order to help support family or loved ones.
Perhaps you're just looking to cover funeral expenses or leave an inheritance.
You need to be smart when buying a life insurance policy in your 60s.
It is very important to secure coverage before turning 65. There are many companies that don't even offer life insurance policies over 65.
As with most products, prices are often competitive when there is competition.
When you turn 65, your life insurance choices start to dwindle quickly.
When a significant amount of companies don't offer policies over age 65, prices will be more expensive.
Now these term life prices will still be less than buying whole life insurance policies.
Life Insurance Rates For Seniors
Purchasing life insurance in your 70s, 80s, and 90s is very common. There are various reasons why one may not have purchased before, but now it is needed.
Postponing a life insurance purchase past age 70 will limit the type of life insurance coverage that is available. It will also limit the amount of companies that are available to shop from.
Life insurance at these ages don't have to break the bank.
There are companies that focus on the senior market and offer affordable policies. Some of these policies have a few qualifying questions before the life insurance policy is offered.
Many of these policies are called Final Expense policies. These life insurance policies are focused on burial insurance and have a smaller death benefit than some other life insurance policies.
Now that doesn't mean you can't get great coverage. Final expense policies typically have a death benefit amount around $25,000. Some companies have a slightly higher benefit amount and some have lower.
As with all life insurance policies, make sure you have your independent agent shop from multiple companies. This will always give you the most options and chances of meeting your goals.
Bottom Line
When shopping for life insurance, make sure you're working with an independent life insurance agent- no matter what your age is.
Rates are the same no matter if you shop direct or with an independent agent like Life Insurance Blog. The difference is in service, choices and options.
At Life Insurance Blog, we'll provide you customized quotes, answer all of your questions, and provide you all of your options (some you may not have even thought of). We'll help you throughout the entire process- from application to approval. There is no cost for our service- not even if your policy requires a medical exam. You only pay for the policy if you'r satisfied with the final offer.
Give us a call at 888-411-1329 and let us help you protect your future today!
Summary
Reviewer
Review Date
Reviewed Item
Author Rating