Finding life insurance for seniors over 80 is definitely possible, but you'll want to read this guide first. 
It's all about finding the type of policy you can qualify for – from the best life insurance companies in the USA. In this post, you'll get the "life insurance over 80" lowdown on the most frequently asked questions such as:
Can I qualify for life insurance after 80?
What types of policies are available?
How much will life insurance cost?
Can I get senior life insurance quotes online?
We'll answer these questions, show you how the application process looks and more. Let's get started!
Can I get Life Insurance Over 80?
Yes – and you won't even have to take a medical exam. Many life insurance shoppers think life insurance for seniors over 80 years old is impossible. This is definitely not true, but the amount of options available to you are not as abundant if you were in your forties. The cost of coverage will be more expensive too. However, as with anyone shopping for life insurance, some companies will be more expensive depending on your situation. 
We'll explain how certain companies have lower rates for senior life insurance over 80 and why. Just know that some companies are more favorable towards certain preexisting conditions and health risks too. Your life insurance agent will help find these companies and make sure you get the best deal available.
Life Insurance After 80 Quotes
What type of life insurance policies are available to seniors over 80?
When you're over 80 you won't be able to buy every type of life insurance policy in the marketplace. To get a better understanding, let's look at all the different life insurance types that company's sell: 
Some of these policies you may have heard, but there's a possibility that you haven't heard of a couple of them. 
So what can someone over 80 buy?
When you're in your 80s, a whole life insurance policy is the right choice. More specifically, a Final Expense life insurance policy or Burial insurance policy.
Final Expense
As the name suggests, final expense policies were made to cover final expenses and burial costs. These would include your funeral costs and any outstanding home and medical debts. Coverage amounts will depend on the company, but the average range available is between $5,000 and $25,000. There are companies that offer more and less if you are seeking a different face amount.
Final expense policies do not require a medical exam. They fall into 2 categories:
Simplified Issue
Guaranteed Issue
Simplified Issue
When you buy a Final Expense policy you can try and save money by purchasing a simplified issue final expense policy. With these policies you'll answer a few prequalifying questions that differ from company to company.
Make sure you answer accurately and honestly. Life insurance companies can investigate you cause of death and deny your claim if there is a conflict of information. For example, if you died from lung cancer and said you were a nonsmoker – the company may request medical records to see if this was accurate.
Guaranteed Issue
With a Guaranteed Issue life insurance policy, you can't be turned down due to your health. Also called a "Guaranteed Acceptance" policy -there are no health questions, but there is a graded benefit (we'll cover that next). Since there are no health questions, these policies will be more expensive compared to Simplified Issue policies.
Pretty much as long as the company offers their product in your resident state and they offer your specific age – you can buy a guaranteed issue policy. Be sure to read our reviews of the best guaranteed issue life insurance companies available in the USA.
Graded Benefit
Your guaranteed issue policy comes with a graded benefit. This means that the policy has waiting period before the full death benefit is available. Most companies have a 2 year waiting period like the image below shows.
As you can see with this example, if you were to die in year 1 or 2 the following would occur:
Year 1: 120% of all premiums will be returned. Example: You would get back $1,200 if you paid $1000 in premiums.
Year 2: 20% of the ultimate face amount. If you bought a $10,000 guaranteed issue policy, you'd get back $2000.
Year 3: After 24 months, the entire death benefit is available.
What About Term Life Insurance?
We don't recommend buying term life insurance for seniors over 80. There are a few reasons why this is a poor coverage choice.
Term Only Lasts 10 Years:  When you reach age 80, the only term life policy that is available is a 10-year term. Term is not available after age 85.
Your last shot: This is your last buying opportunity. If you buy term, you won't be able to buy any of the whole life policies above when your term is finished. You'll possibly pay for 10 years and end up with nothing.
Can I Qualify For Life Insurance if I'm over 80?
As mentioned before, you'll have the opportunity to buy a Simplified Issue or Guaranteed Issue with a graded benefit. 
You need to qualify for Simplified Issue policies. The life insurance companies have health questions that need to be answered on the application before it can be approved. It's fairly common for seniors over 80 to have some health conditions. 
Will those health conditions disqualify you from some types of coverage? It may depending on the condition and the life insurance company.
Did you know that some health conditions may be denied by 1 company, but approved by another?
Make sure your agent has access to many life insurance companies when they're shopping for you. We use over 60 companies for our clients to give them the best life insurance deals available.
How much coverage can I get at age 80?
The face amounts available to you usually are between $5,000 and $25,000. The coverage amounts are relatively low, but they're designed to cover burial and final expenses.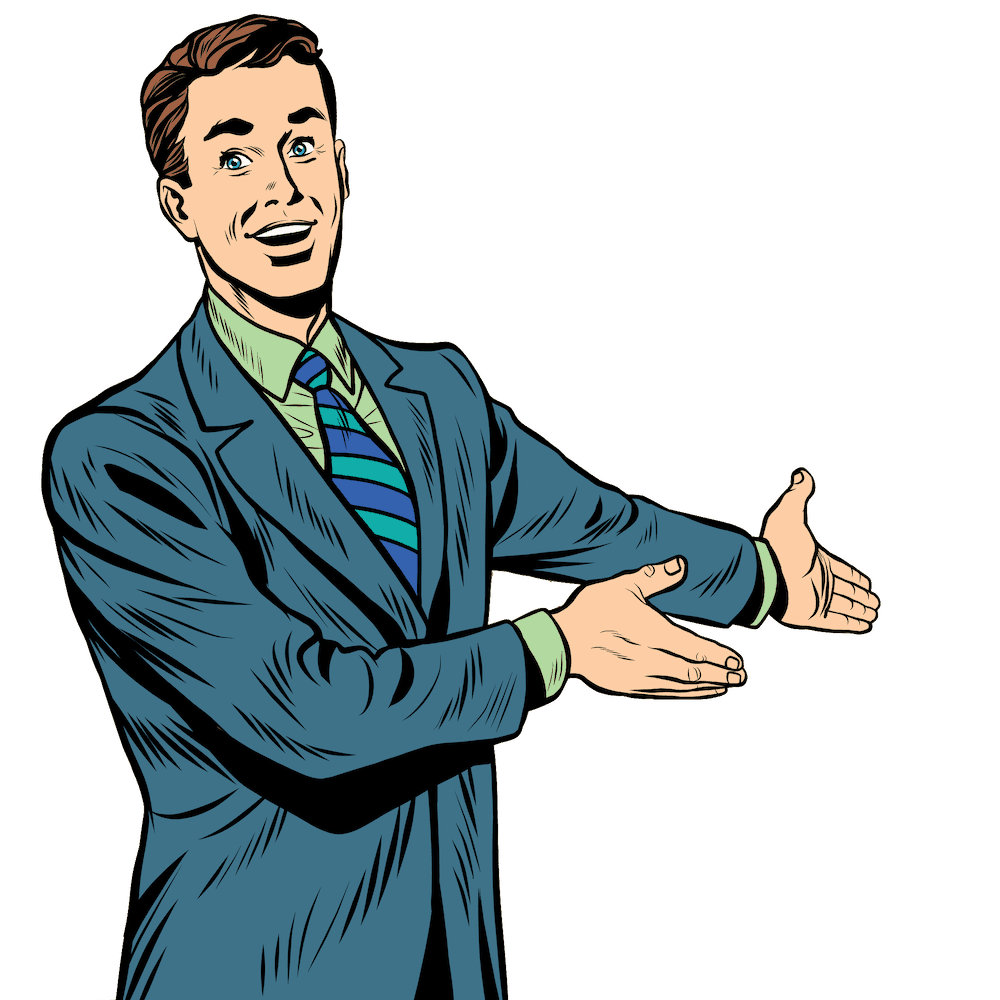 If you are in need of more coverage, there are companies who have higher amounts, but they are not as common. Also, if all else fails – you can "stack" policies. This means you can purchase more than 1 life insurance policy.
How Expensive is Life Insurance Over Age 80?
We ran some sample burial insurance for seniors over 80 quotes for you.  If you'd like to see what your rate may look like simply scroll down this page a bit.
Life insurance rates by age and gender are two major factors in how expensive a policy will be. Life insurance for 80 year old female will be cheaper compared to an 80 year old man. All of the rate below are based on non tobacco use and were rounded to the nearest dollar.
The rates below are for Simplified Issue life insurance policies.
You will have to pass the company's health questions in order to qualify for these policies.
Premiums are based on non tobacco rates.
Your premiums are level and will not increase.
Your policy will not expire as long as you pay your premium.
Sample Life Insurance Rates For Over Age 80
Male Rates
Male Monthly Rates Ages 80 to 85
| | | | | |
| --- | --- | --- | --- | --- |
| AGE | $5,000 | $10,000 | $15,000 | $20,000 |
| 80 | $67 | $132 | $197 | $262 |
| 81 | $73 | $143 | $212 | $282 |
| 82 | $78 | $153 | $228 | $303 |
| 83 | $83 | $163 | $243 | $323. |
| 84 | $88 | $173 | $258 | $343 |
| 85 | $93 | $183 | $273 | $363 |
Female Rates
Buy Only From The Trusted Companies
Make sure you buy your policy from a trusted company before you spend your hard earned money on a policy. 
The sample rates from Mutual of Omaha were just one of the many companies that can offer you coverage. There are too many to list here because we have access to over 60 of the best life insurance companies. 
This gives you the best chance at coverage at the lowest rate. Most of our companies are rated "A" and above from A.M. Best. They are one of the leading independent credit rating agency that grades life insurance carriers on their financial strength. 
Just make sure the company that you go with is established with a good financial rating.
Read the Fine Print
Your agent should present you all of your options of coverage. You may have several types of policies to choose from at a range of prices.
You may have an expensive policy, but that doesn't mean it provides better coverage. 
The best deal will boil down to the cost of your policy and the policy's fine print. 
Make sure to ask your agent…
Is your policy a Simplified Issue or Guaranteed Issue policy?
Does your policy have a Graded Benefit?
If there is Graded Benefit, what are the terms?

How many years is the graded/waiting period?
What are the terms for each year?
When is the entire death benefit available?
Which Type Should I Buy?
To find the best policy at the best rate, work with an independent life insurance agent. They will help you find out if you can qualify for a less expensive Simplified Issue policy or if a Guaranteed Issue policy is your only option.
Your health is the biggest factor in getting the best deal. You agent will ask you the specific questions that the life insurance companies will want to know before offering you a policy. They'll make sure you don't waste your time applying with a company who may approve a more expensive policy or worse – deny you.
How do I pick the Best Company and Insurance Policy?
You should always use an independent life insurance agent before buying a policy. *hint hint Life Insurance Blog. 
There are many reasons why. Most people are not sure of the number of companies, policy options and types available. You won't know the qualifying questions for each carrier as each one is unique with their health questions.
You'll end up spending hours on your own and you'll still have no idea if you're getting the best deal. Let an agent do the heavy lifting. Make sure your agent uses multiple carriers and is licensed in your state.
How do I apply for life insurance when over 80 years old?
Guess what? When you're over 80 insurance applications are quick and simple. It's way more convenient and faster compared to the type of policies you'd buy decades ago.
Here's how most applications go:
Prequalify: Your agent will ask you the health questions life insurance companies want to know. 
Complete: Choose the company, policy and input the application details. 
Finish: Wait for your approval and put the policy in force.
Of course there's a little more to it than that, so let's break down those 3 stages into more detail so you can see exactly how the life insurance application will go down.
1. Prequalify
Your health is unique and so are each company's pre-qualifying health questions. Your agent will ask you the health questions that life insurance company's will need to know before they approve your policy. If you can't pass any of the health questions, we can alway pivot to a guaranteed issue policy. Once the best companies are found that you can qualify for we can move to the next stage. 
2. Complete
The next stage involves selecting the best policy from all of your available options. We'll provide you suggestions and advice, but the choice is ultimate yours. The application can be completed over the phone and online depending on the carrier.
3. Finish
Once everything is submitted you'll sign your policy and we'll wait on the approval. Your signature can be applied electronically or with voice signature. Again, it will depend on each company. Once your policy is approved, the company will deliver your policy to you.
Can I Compare Quotes Online?
Of course and you can do it right here!
Use our website and find cheap burial coverage that provides you the death benefit that your loved ones need for peace of mind.
Make sure to use our Final Expense quoter below to compare rates. Be sure to select several health classes to get an idea of rates for simplified issue and guaranteed issue policies.
life insurance for seniors over 80
Being over the age of 80 doesn't mean you won't be able to find an affordable life insurance policy.  It's true that shopping life insurance on your own can be difficult. However, we like to think we've made the life insurance shopping experience as simple as possible.
We'd be more than happy to provide you all of your options for life insurance for seniors over age 80. Simply give us a call or use our website when you're ready to find coverage. Either way, purchasing the right policy will provide you and your family with peace of mind.