short term life insurance
Compare life insurance rates
Financial gurus such as Suze Orman and Dave Ramsey frequently tell their listeners to purchase term life insurance and nothing else. To paraphrase, they say Term Life  is GOOD and Permanent Life Insurance is BAD.
Why do they feel that way? Well the simple answer is the less you spend on life insurance equal more money in your pocket. These savings can be put into other investments for your future.
What's Term life insurance?
What is term life insurance and will it be the right life insurance policy for you? Term life insurance is one of the most popular types of life insurance. Why do so many experts recommend it? Is term life for everyone? Is it the best type of life insurance?
Let's find out.
Term life insurance definition
Before we jump ahead, we need to know just what exactly is term? How would you define term life insurance?
Term life insurance is a type of life insurance that provides you coverage for a limited number of years. Term life will provide protection for this period of time stated in the policy and will expire with no value if you survive beyond the term. In other words there isn't any term life insurance cash value like there are with other life insurance types.
Top 5 Reasons Financial Experts Recommend Term
Suze Orman, Dave Ramsey and approximately 90% of financial experts recommend term life insurance.
Here's why:
Price
Buy Term and Invest the Difference
Most People Don't Need Lifetime Coverage
Extra Fees for Permanent Life Insurance
Permanent Life Insurance is Confusing
What you need to know about term life insurance
 Term life insurance will provide you protection for a set period of time (called "term") for 1 or more years.
As long as you pay your premiums to keep your life insurance policy in force, it will pay out a death benefit if you were to pass away during this term period.
Term life insurance will typically will give you the biggest death benefit amount for the amount of premium that you'll pay.
Which of the following best describes term life insurance?
Life insurance coverage for a limited time or specific number of years.
Life insurance coverage for your entire life.
Life insurance coverage with cash value growth.
Did you answer A? If so, you're correct!
Are there different types of term life insurance?
Yes there are different types of term life insurance. Let's look into each type and see how they work.
Level Premium Term
A Level-Term or Level Premium Term is what the majority of people purchase.
Level term provides a level premium for the insured for a specific time or number of years. Some policies will allow you to renew coverage once the term period ends. Your premium is based on the insured's health and age.  The policy is priced so the insurer can provide you level premiums by charging you more at the start of the policy than what the mortality costs actually require.
The end result is you get a policy with fixed premiums and coverage for a guaranteed term length.
Term Conversion
Most term life insurance is convertible. This means that your term life policy has the option of changing to a permanent policy like a whole life insurance or universal life insurance policy at some point during the life of your term. The ability to convert can be extremely beneficial to you if you become sick or uninsurable at sometime during the term period.
You must check to see what the conversion period is so you know when you can convert.
Annual Renewable Term (ART)
Also known as Yearly Renewable Term (YRT). Annual renewable term is a term life policy that is renewed every year without having to go through underwriting or prove insurability. Prices increase each year and can be quite expensive for older ages.
Renewable Term
The majority of term life insurance policies have a guaranteed renewable option. This provides you the opportunity of continuing your policy for 1 or more terms without having to go through medical underwriting. Your premiums will increase each time you opt to renew your coverage. Always make sure to look at your premium schedule if you purchase term life.
You'll want to look at the ages of renewal and see how long your annual term policy can be renewed.
Decreasing Term
Decreasing term life insurance provides a death benefit that decreases as time goes on. It decreases every year which is set by a schedule. Decreasing term is sometimes referred to as Mortgage Insurance.
A Decreasing term policy has level premiums and will usually be less expensive compared to a traditional level term life policy. This is simply because the benefit gradually decreases over time.
Whole vs. term life insurance
Whole life insurance is a type of permanent life insurance. So shoppers should actually compare "Permanent insurance vs. Term life insurance".
We'll focus on the most popular type of permanent life insurance: Whole life vs. term life.
The type of policy you end up choosing will greatly depend on your goals and what you want the policy to do.
Whole Life Insurance: Typically, Whole life will be more expensive for the amount of coverage your policy has. You will have coverage for your entire life with Whole life as long as you pay your premiums.
Term Life Insurance: A term life policy is great for those want more coverage for a cheaper premium cost.
But what exactly are the advantages and disadvantages of term? Let's find out.
Advantages of term life
Term life is affordable and you're able to get a larger death benefit for the amount of premium paid compared to Whole life. 
It can provide you coverage for many of the most important financial times of your life: When you buy a home, raise a family, and progress through the main earning years of your career.
Disadvantages of term life
Term life is short term insurance. If you need coverage for the long haul, term might not be the best choice. For example, term wouldn't be a good strategy for pension maximization using life insurance. 
Advantages of whole life
Your policy is available to you for your entire life as long as you pay your premiums.
Whole life might be more expensive initially, but if you factor in the life of the policy- your Whole life payments in your senior years might be less compared to someone purchasing a new term policy. You also have the peace of mind that you won't have to worry about your future health and becoming uninsurable at some point down the road.
Cash value growth is another major advantage of Whole life because Term doesn't grow cash value. Here are the best cash value whole life insurance companies if you're interested in learning which whole life carriers perform the best.
Disadvantages of whole life
Whole life insurance is typically more expensive for the same amount of coverage compared to term life.
For example, if you're wanting a policy for $100,000, a Whole life policy will usually be more expensive.
Who should buy term life insurance?
There are a variety of situations where term life insurance is a great choice. Let's look into some of the more popular scenarios.
Young adults. Term life insurance when you're in your 20s and 30s is very inexpensive even for a 20 or 30 year term.
Young families. Newlyweds and couples who have young children are a great fit for term life insurance. You're able to protect your family and replace current and future income in order to avoid financial disasters.
Temporary coverage. Anyone that needs temporary coverage for the short term. This could be middle aged individuals or seniors who only need some coverage for some additional goals that their savings and investments won't cover.
Business owners. Term life is sometimes needed to secure a loan for collateral assignment.
What are the most common term lengths?
The most popular lengths of term life coverage are:
Term life insurance no-exam
You have the opportunity to purchase term life insurance and skip the medical exam.
Most term life insurance policies require a medical exam before an offer is provided. You'll need to take some time to get it scheduled, complete it and wait for the life insurance company to approve the policy.
This can take approximately 4 weeks (sometimes more and sometimes less).
You can get a policy much quicker with a term life insurance no medical exam option. The most glaring negative with a no medical exam term life policy used to be the price. However, this market has become increasingly competitive and prices are now very comparable to fully underwritten term life that requires a medical exam. So now you can get "No Exam" policies faster without paying a premium on the convenience. You'll still go through the underwriting process.
This means that the life insurance companies will still look at your health and lifestyle before they offer. If you want to skip the exam and skip any health qualifications – you'll need to opt for a Guaranteed Issue life insurance policy.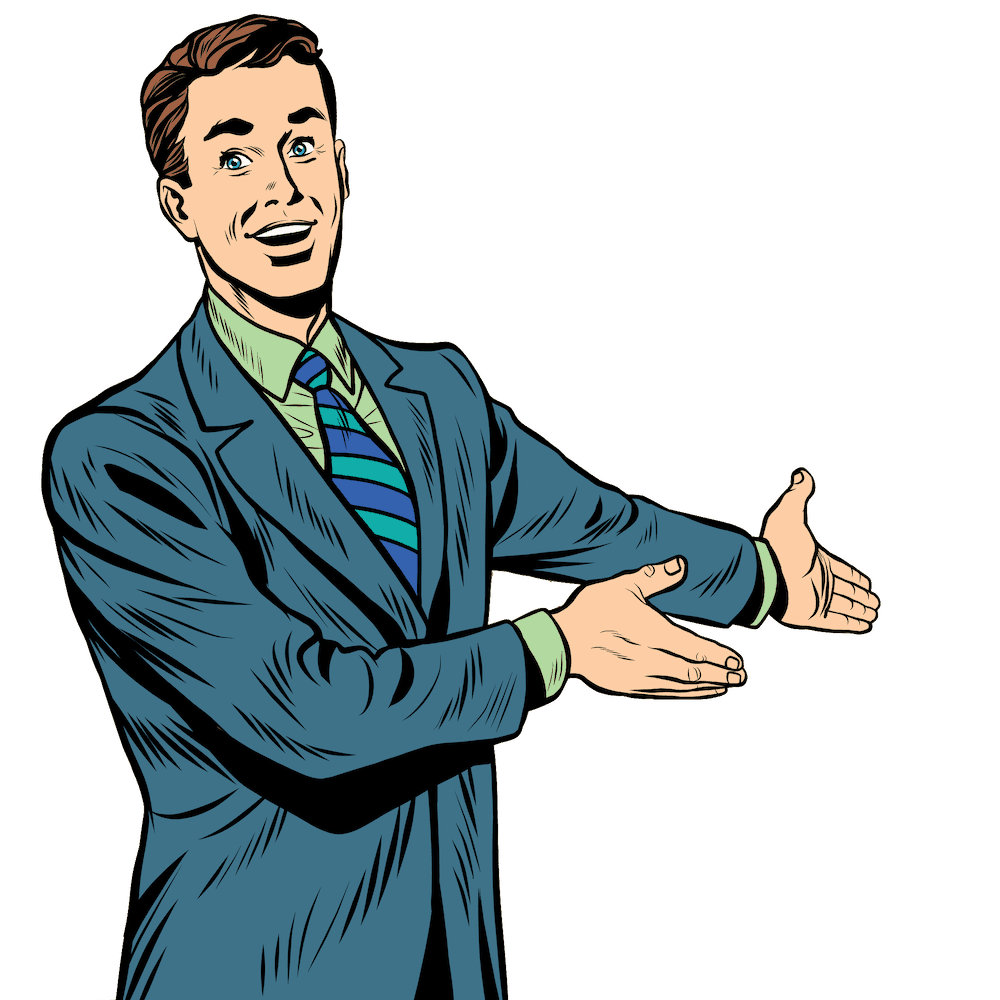 Term-life insurance quotes
You can get instant term life-insurance quotes right here. Rates are the same no matter if you shop direct with the carrier or with a broker like Life Insurance Blog. Get a term life insurance quote on line by simply selecting any of the GET QUOTES buttons found throughout this article.
Bottom Line
If you're comparing whole life vs term term life insurance, you'll want to work with an independent life insurance agent like myself. The Dave Ramsey or Suze Orman life insurance strategy may or may not be the best fit for you. We have access to and can research dozens of the best companies so you'll feel confident we'll find the best policy with the most affordable rate. Do you have health concerns? No problem. We'll provide you valuable advice and expert tips on finding the right policy that meets your needs.
Feel free to call Life Insurance Blog directly if you have any questions.
If you're not sure where to begin, give us a call. Our agents provide a free, no-pressure, educational approach to life insurance. We'll compare dozens of the top companies in minutes to show you your most affordable options.