Around 160 million people are employed in the US. But they're not all sitting in an office crunching numbers or selling life insurance.
Millions are doing dangerous and high-risk jobs to earn a living and feed their families.
Think you're excluded? Think again.
We're not talking trapeze artists and storm chasers (although yes, those jobs are pretty high risk). High risk occupations also include fishing, logging, refuse and recycling collections, truck driving and sales.
Nope, we didn't make that last one up.
Sales is actually listed in the Bureau of Labor Statistics 'National Census of Fatal Occupational Injuries', mainly because of the amount of driving involved and the rate of highway collisions.
Life Insurance for Dangerous and Risky Occupations
Truth is, every job has an element of risk. However, not every job is "risky" to the life insurance companies and their underwriters.
You don't have to be a fighter pilot to be classed high risk. Even a supposedly safe and cushy desk job can sneak into the danger zone, particularly if you decide to work remotely in a dangerous location or join the millions of digital nomads blending work with travel.
But the good news is, life insurance exists for even the most dangerous of professions.
And we're going to tell you how to find it.
Are You in a High Risk Job?
First, let's take a closer look at those high risk jobs to see if yours is among them.
According to the Bureau of Labor Statistics the jobs with the highest fatality rates are:
Logging workers
Fishers and related fishing workers
Aircraft pilots and flight engineers
Roofers
Trash and recycling collectors
Iron and steel workers
Truck and sales drivers
Farmers, ranchers, and other agricultural managers
First-line supervisors of construction trades and extraction workers
Grounds maintenance workers
The biggest killer? TRANSPORTATION ACCIDENTS!
This is the leading cause of job fatalities, resulting in 40% of all workplace deaths (2016). Whatever you do, if it involves a high level of travel and transportation, the risk factor goes up.
Second is WORKPLACE VIOLENCE. 
That includes homicides at work.
But surprisingly, very few of these workplace homicides are down to disgruntled coworkers or former employees. The threat actually comes from robberies and assaults, which is most commonly inflicted on the police along with unsuspecting workers, such as cab drivers and shop assistants.
Uncommon High Risk Jobs
That said, high risk jobs go way beyond cab driving and fishing.
There are a ton of other high risk occupations out there we haven't mentioned yet. That's because they're far less common, and in many cases the full extent of the injury or fatality toll isn't recorded or updated on a frequent basis.
But those jobs are still being done, and they – perhaps more than any other – still need life insurance coverage.
They include:
Underwater welders: The dangers of working underwater are endless, especially when you're tasked with fixing pipelines, ships and dams. Risks include explosions, pressure hazards, and drowning.
Oil rig workers: Heavy machinery, heights and dangerous materials make this risky business, but so do fatigue and long, unsafe travels to and from rigs.
Bull riders: It's the rodeo sport with the highest rate of injury to humans. The

most common injuries

are to limbs, chest and brain, with life-threatening injuries mainly caused by a direct kick or trampling.

Miners: This occupation comes with a constant threat of cave-ins, explosions, chemical leaks, falls, toxic fumes, and heavy loads.
Mountain guides: Aside from the sheer exertion of scaling a mountain – and the responsibility of getting a team of people up and down safely – mountain guides must contend with everything from ice and unpredictable weather to jagged rocks, hidden crevices and low air pressure. Not for the faint hearted.
These jobs come with a stark health warning, and you'd expect to pay a premium for your life insurance.
Others don't seem as dangerous, at least on paper – like trash and recycling collections.
Why is this important?
Because if your occupation involves working with heavy machinery, scaling heights or working in remote areas, the risk factor creeps in, and you might not have the right level of insurance coverage and protection.
If your occupation regularly exposes you to one or more of these activities, you're more likely to be classified as 'high risk':
Working at height (over 50 feet)
Working underground
Handling explosives or firearms
Operating in high-risk locations
Working abroad for long periods
Dealing with hazardous chemicals or substances
Life Insurance for High Risk Occupations
So, how do you go about getting approved life insurance for a dangerous occupation?
Every job has a different level of risk, and your terms, premium and exclusions will vary dramatically from one insurance provider to another.
So when you start looking for life insurance, there's something you should expect…. A ton of questions.
Yep, be prepared to answer all sorts of questions about your job, your responsibilities, and the type of tasks you carry out on any given day.
You will also be asked about your general health and any factors that might impact your ability to carry out your job.
Most of the time, this will be covered in a form you fill out online. But for specialist roles, you may need to have a separate conversation with an insurance agent.
It's actually in your best interest to do this.
Sure, it takes more time. But it could stop you from falling into a high risk category and paying too much. Or worse, getting denied and not receiving the coverage you really need. 
After all, there's no point paying for life insurance that won't do the job and pay out when you die. Based on the information you provide, underwriters will then assess your risk and offer you a life insurance policy based on your health and lifestyle.
The Devil is in the… Difference
Remember that all of the top life insurance companies are different in how they rate you. While one might classify your job as dangerous to the extreme, another will accept the risk as moderate.
These differences can make a huge difference in PRICE!
That's because all life insurance companies have their own qualifying guidelines. You could apply to 3 different companies and be rated 3 different ways.
Regardless, every life insurance company will still want to know the same information about you, and your job, to enable them to rate your level of risk and calculate your premium.
Life Insurance Application Questions
Life insurance companies want to know your details before offering you a policy. Let's look into what they're looking for.
About You
These are the general questions that are asked when anyone applies for life insurance.
Height

Gender

Current Health

Occupation

Hobbies

Medications

Criminal Record
About Your Job
When it comes to high risk jobs, companies will want to know:
Type of occupation and industry

How long you have been in this industry or role

Professional qualifications

Whether you are a member of any professional bodies

What percentage of your job is considered high risk

Type of equipment or machinery used
Sample High Risk Job Questions
Here is a basic overview of questions that need to be taken into consideration:
What are your specific military duties?
Are you going to be deployed overseas?
If yes, what location will you be stationed at?
What type of aircraft will you be flying?
Will you fly for business or pleasure?
What is the name of your primary employer?
Where are the typical routes that you fly?
Are your flights scheduled or are they private charters?
What areas and locations do you fish?
What is the length or how many feet is the fishing vessel?
What are your specific job duties on the fishing vessel?
What time of year and how long do you work?
What are the maximum heights of your job?
What are the average heights of your job?
How long do you work at these heights?
What is your job title for the gas and oil industry?
Will you be working offshore?
What is the location of work?
Some companies are specialists in offering insurance for hazardous jobs, and will have a more specific set of questions. This is good news, as it means you're more likely to get a level of coverage that's closely suited to your needs, with fewer exclusions.
In the end, the premium you pay for your life insurance will depend on how good that insurance provider is with that type of risk.
Another thing…The rules of so-called high-risk jobs or extreme professions change regularly.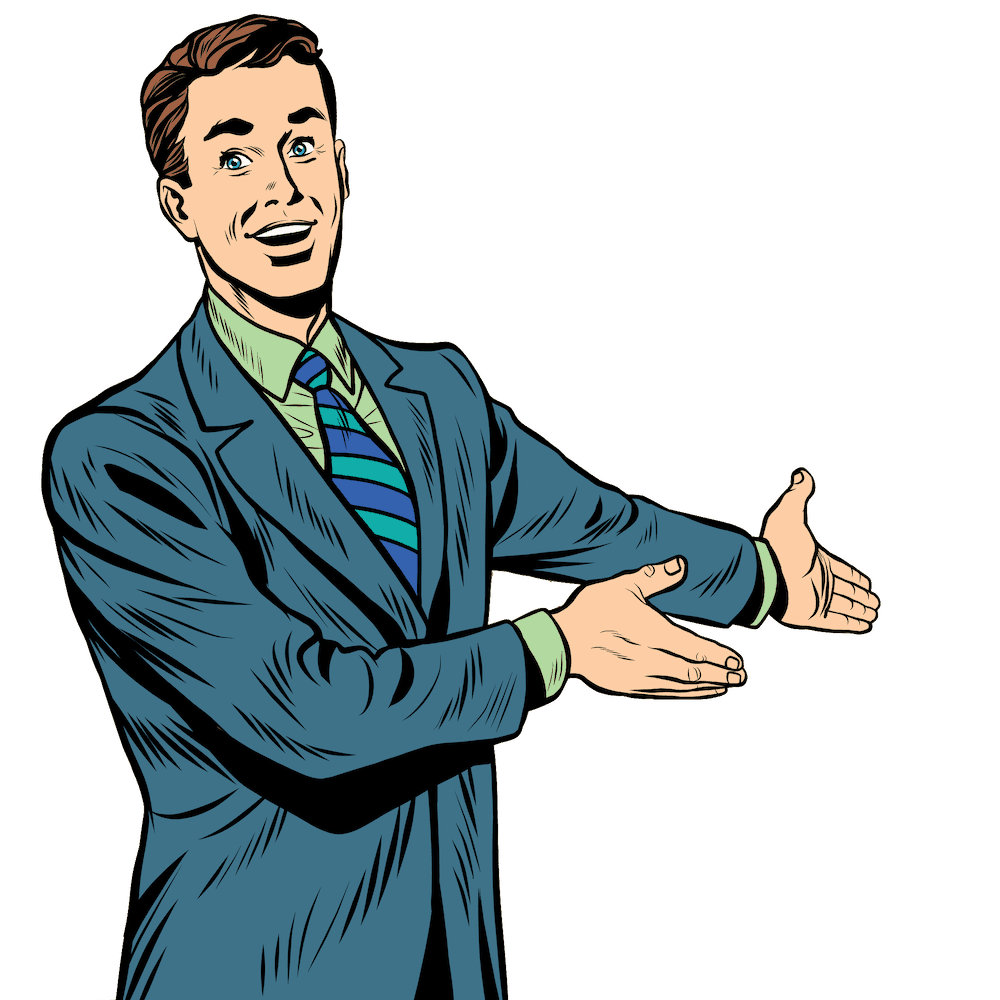 If you already have insurance with one company, keep a close eye on your renewal terms to make sure it still matches your requirements 12 months later… and watch your renewal rate, too. It might get hiked.
How to Find Life Insurance for Dangerous Jobs
A high risk job puts your life in danger, so you need a very specific type of insurance coverage that will give you and your family an appropriate payout amount should the worst happen.
Don't trust your life protection to the first company that pops up in your online search.
Speak to an independent agent for advice and recommendations on insurance providers for your occupation. They'll be able to shop your case to all the top companies and help you apply. Your rate is the same no matter where you buy…so take advantage of their expertise!
Better still, use an online platform like Life Insurance Blog to compare life insurance companies and policies for dangerous occupations.
This takes the time and hassle out of searching dozens of companies individually, and better still, once you have narrowed down your options you can seek specialist advice from our qualified team on the type of cover you need.
Not only will you get the best price on insurance, you'll get the cover that's best suited to your needs.
Types of Life Insurance
Okay. Confused yet?
You've probably come across a lot of different life insurance definitions. That's because insurers love to bamboozle their customers with legal terms and confusing jargon.
At least, that's how it seems.
Here we explain the most common types of life insurance you're likely to come across:
Term Life Insurance
Term life is temporary coverage
Term life is generally the most basic type of life insurance and covers you for a specific length of time or term'. It provides you a death benefit only, which makes it the most affordable.
No Medical Exam Life Insurance
With some policies, there's no need to take a medical exam
A life insurance policy without the need to undergo a medical exam, known as a No Exam Life Insurance option. It generally provides fast approvals (often the same day) and relies on qualifying questions to determine whether or not you can qualify. Not all companies ask the same questions, so you may fail with one company but pass another. You can skip the exam and choose whole life or no exam term life.
Permanent Life Insurance
Permanent = lifetime coverage
You'll find more options under the umbrella term of Permanent Life Insurance, such as whole life and universal life policies. With permanent insurance, you get lifetime coverage and contrary to term life, it usually provides cash value in addition to a death benefit. The premiums you pay into your account can earn interest, and you have the opportunity to make cash withdrawals or policy loans from the cash value accumulation.
Guaranteed Universal Life Insurance
Guaranteed Universal Life (GUL) provides coverage for your entire life, but no cash value
This policy provides entire life coverage, but it doesn't come with the cash value of whole life, universal life, or any other Permanent Insurance. This means that premiums are often cheaper with GUL compared to other permanent products. However, it's usually pricier than Term Life as it is not restricted to a specific length of time. Most guaranteed universal life companies can typically provide coverage from age 90 upwards.
Final Expense Life Insurance
Final Expense = Burial insurance or coverage for your final expenses
With a final expense policy, you can pay for your burial and any final expenses. Final expense companies offer consumers the ability to get a small policy that ranges from $5,000 to $50,000. There are several types of final expense policies including Simplified Issue, Modified, and Guaranteed Issue life insurance policies.
Final Thoughts
Look. Your job takes up a large part of your life. For some, it's a vocation. For others, it's just a means to make a living.
Whatever your career choices and your line of work, be it circus performer or bomb defuser, make sure you have the right protection in place to give you and your family, the support you might need. It pays to have peace of mind, now and for the future.
If you're not sure where to begin, give us a call. Our agents provide a free, no-pressure, educational approach to life insurance. We'll compare dozens of the top companies in minutes to show you your most affordable options.