A 15 year term life insurance policy will simply provide you a level rate and coverage for a 15 year period. Most insurers provide this term length, so there is competition for your business. What is the best life insurance company for a 15-year term life policy? We'll answer that question and more.
15 Year Term Life Insurance
Similar to other life insurance types and policies, the actuaries of the carriers calculate how long someone will survive when a policy is purchased at a specific age.
They will calculate this by looking at all the complex variables. They also determine the life insurance premium for a 15 year term by the average of the cost of insurance over this term length.
When you look at it more closely, you'll notice that you're paying more in the beginning years than what you may feel is necessary.
Free Instant Life Insurance Quotes! Use our free quoter here and compare rates from the top insurers. You'll be able to calculate rates based on your specific age as well as term lengths.
How Much Does 15 Year Term Life Insurance Cost?
Are you wondering if 15 Year Term Life Insurance rates are affordable and in your budget? Just know that rates for 15 year life insurance policy are at an all time low.
Below are sample life insurance rates for a 15 year term life insurance policy. These quotes were calculated using Preferred Plus Non Tobacco rates.
| Age | Sex | Term Length | $100,000 Benefit | $500,000 Benefit | $750,000 Benefit | $1 Million Benefit |
| --- | --- | --- | --- | --- | --- | --- |
| 30 | M | 15 Year Term | $7.74 per month | $15.48 per month | $20.46 per month | $24.60 per month |
| 30 | F | 15 Year Term | $7.57 per month | $14.00 per month | $19.16 per month | $23.22 per month |
| 40 | M | 15 Year Term | $9.20 per month | $20.13 per month | $30.56 per month | $35.08 per month |
| 40 | F | 15 Year Term | $9.00 per month | $19.69 per month | $28.30 per month | $34.47 per month |
| 50 | M | 15 Year Term | $18.73 per month | $58.19 per month | $84.40 per month | $107.05 per month |
| 50 | F | 15 Year Term | $14.09 per month | $41.95 per month | $62.92 per month | $78.46 per month |
| 60 | M | 15 Year Term | $38.77 per month | $150.22 per month | $223.78 per month | $287.55 per month |
| 60 | F | 15 Year Term | $29.63 per month | $96.90 per month | $145.35 per month | $188.02 per month |
Life Insurance Tip: The actual rate you pay is based on the underwriting guidelines of the company you apply with. Remember that you have to qualify for the rates listed. Each company will look back on your health records, finances, credit scores and more. If you have any health issues please contact us to get an accurate quote based on your specific health details.
Top 10 Life Insurance Companies for 15 Year Term
There's a great chance you're going to get an excellent rate for a 15 year term life insurance policy. 15 year term is a very competitive market and the life insurance companies are fighting for your business. This competition is for life insurance policies with a medical exam as well as No Exam Life Insurance policies.
For most of the age brackets, the Top 10 Companies are all priced competitively.  How close? You're only looking at a few dollars per month difference between #1-10. 
15 Year Term life insurance Top 10 Companies
The Top 10 rankings will adjust slightly based on your specific factors such as Age, Sex, and Benefit Amount.
Who Needs 15 Year Term Life Insurance?
1. Life Insurance on a Budget. A 15 year term life policy will be less expensive compared to a 20 or 30 year term life policy. Perhaps you need a $1 Million dollar life insurance policy. A 30 year term may be too expensive based on your current income. However, you may know that your financial situation will improve in the next 5 years which could set you up to replace this policy for a longer term option when that occurs.
2. Young Family. Perhaps your family is relatively young, but old enough where a long term policy isn't needed. Your children may be old enough that in 15 years, they'll be done with college and beginning their career.
3. Buy Sell Agreement. Business owners will often use a 15 year term life insurance policy in order to fund their buy-sell agreement. This is to provide protection in the event of the passing of a business partner or a corporation stockholder. When a death occurs, the death benefit is then paid to the corporation or partner. The money from the benefit is used to buy the shareholders stock from the deceased or the stock shares of the heir's of the deceased.
4. Key Man. When a business has a Key Man or Key Employee, a 15 year term policy is a good option. This means that a business has an employee that is extremely valuable to the company. It is a smart decision for the company to insure this "Key Person" if they were to die. The death benefit would be used to help with the potential loss the company could face while looking to replace the employee.
Related Posts:
Advantages of 15 Year Term Life Insurance
Price. 15 year level term life insurance policy is inexpensive compared to longer terms. Your rate remains level for the 15 consecutive years.
Peace of Mind. Your future will be covered for the next 15 years. This is a great relief to know that your family or business is protected for over a decade. You may even be able to convert your policy to a Permanent life insurance policy in order to protect for the remainder of your life.
Practical. Depending on your situation, a 15 year term life policy may cover your children into adulthood or provide your spouse with a benefit to avoid financial hardship.
Disadvantages of 15 Year Term Life Insurance
Future Insurability? You never know what your health will be like tomorrow – let alone 15 years from now. If you were to have a health condition or other situation that was considered "High Risk"; Your rate could be much higher or you could even be declined coverage.
Premium Increase. Even if your health remained the same, but you wanted to purchase another policy when your 15 year term ended – your new rate is going to be much higher than your current rate.
Health. If your health is not ideal, you should look for alternative coverage lengths. A 30 year term or Guaranteed Universal Life policy may be a better strategy as you might not be insurable after the 15 year term ends.
Selecting a 15 Year Term Policy
During career transitions and life changes, you'll require various policies. You must have the ability to cover all the important things in your life.
What are some of the important things a 15 year term will protect?
Home
Family
Expenses
The Unexpected
A lifetime policy might not be applicable, particularly if you continue to anticipate such adjustments. Lifetime policies are more applicable for people who live more stable lifestyles, those who anticipate needing the same amount from one year to another.
Most people purchase 30-year term policies, yet a number of things can be altered within all three of those decades.
Having kids, getting married, children moving to college, etc., each one of those scenarios will substantially affect your life insurance requirements. As such, it may not be practical to select a policy that lasts a lifetime, let alone three decades.
Selecting a 15-year term life insurance policy provides you with coverage that stretches out for a set duration in your life, which you can modify to accommodate your future needs.
15 Year Vs. 20 Year Term Life Policy
It is important to think about your requirements for now and later.
Although one aspect might be relevant at the moment, like having a bunch of kids or none at all – life is always changing.
You might have children a couple of years from now, warranting greater amounts. You may have an existing child that is approaching adulthood in the next decade.
Perhaps you plan to have sufficient funds saved up to make your life insurance policy no longer necessary. There are a number of reasons why an individual would seek out a reduced 15 year term policy rather than a 30 year term option.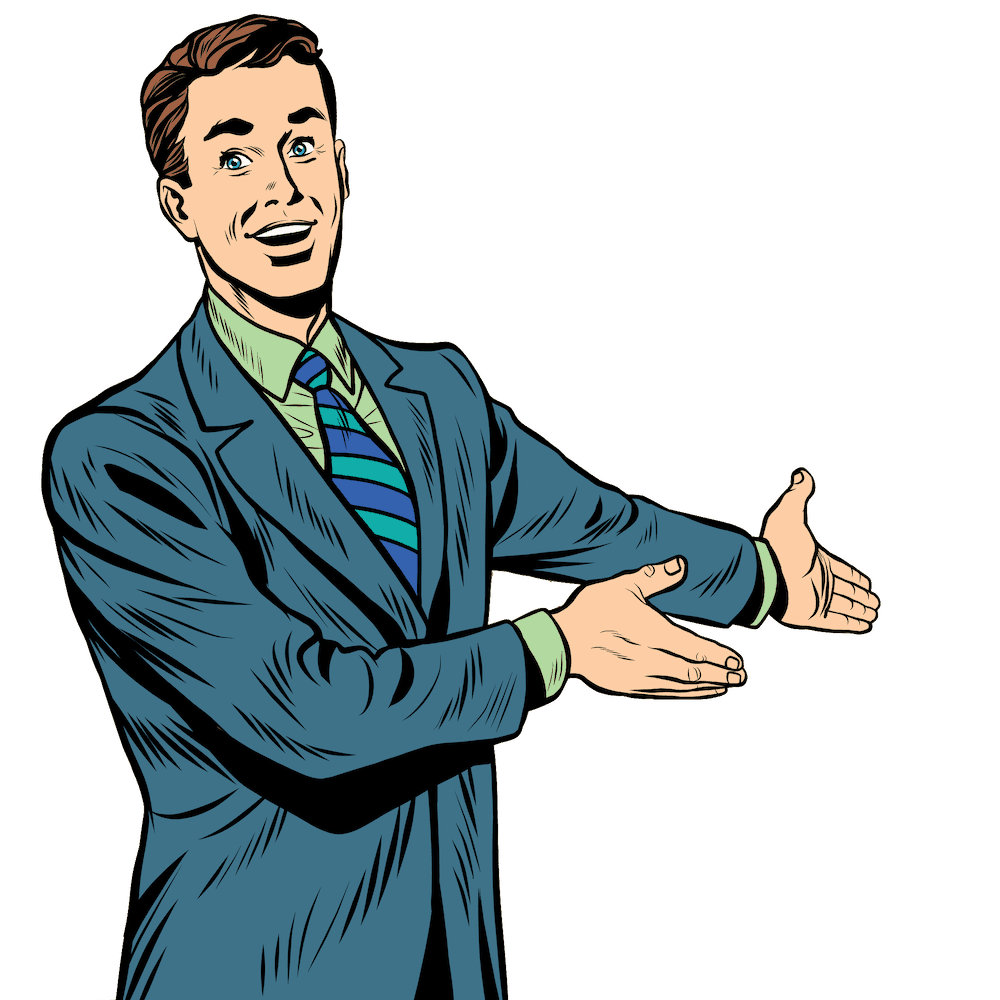 Compare quotes with a 10-year term to a 20-year term and determine which one is more suitable for you at the moment as well as in the future. This will help you with any surprises. Get Quotes here
What is the Best Term Policy for You?
You won't have to concern yourself with a term policy failing to cover you. The only difference in coverage is the duration.
When you're facing a situation where the amount applied for isn't enough, it can be adjusted to make sure that you're not paying for more than you need.
Because finances are a big part of a happy and content life, the right amount of life insurance from a highly rated life insurance company can make a big difference. Make sure that you have sufficient funds now and for the future so that your family will be protected long after you're gone.
It's important to be insured, but you must factor in your existing and future circumstances.
If you don't take into consideration where you expect to be down the road, you could find yourself in a less than ideal scenario that won't accommodate your finances.
By assessing a 15-year policy and comparing it to a 30 year term, you can determine what is suitable for you with the power to modify it in the future in the event of a lifestyle change.
For instance, assume you go with a 15-year term policy.
You'll be covered for the next 15 years, but once the term ends, your coverage will disappear, and you'll need to reapply for another policy. Since a decade has passed since your last application, you're going to pay a higher rate.
It might be more beneficial to choose a longer policy, but perhaps only 15 years of coverage is required. Maybe a decreasing term life policy would be better.
Why Life Insurance Is Critical
One of the best investments you can make for you and your family is life insurance, no matter which term you select. If an unexpected tragedy were to occur the next day, how would your loved ones cope with the finances you left behind? Do they have the ability to replace the income you brought in?
Many people have to pay for their car bills, mortgages, and credit cards, among other debts. Such expenses left unpaid would fall under the responsibility to your family. This is not a legacy you want to leave them with.
Life insurance will provide your loved ones with enough funds in the event of your demise. You'd be content knowing that your family will be taken care of if something unexpected were to happen to you. Before you buy a policy, determine the debts that your family will need to take care of without you. Make sure that your life insurance plan is big enough to accommodate such costs.
Life insurance will also replace your income. If your family relies on a yearly salary, you'll require a policy that will give them the money your salary provided until they find another source of revenue.
Since there are numerous aspects to keep in mind, selecting the right policy for your needs can be daunting. There are so many life insurance carriers to choose from, all of which offer different types of life insurance.
It can be troublesome to pick the one best for your needs. Let us help you!
Quotes for 15 Year Level Term Life Insurance
Getting free instant life insurance quotes is easy. Simply use our free quoter on this page. You can also get a customized quote by contacting Life Insurance Blog directly.
Not all life insurance companies publish their rates online, so getting a customized quote guarantees you're getting the best quote you can qualify for. There is never an obligation to buy and you'll never get any pressure.
We have access to dozens of top rated life insurance companies and will give you unbiased advice. You could spend an ordinate amount of time researching these companies, contacting insurance agents, and comparing each plan. Or, you can allow us to handle that on your behalf.
Bottom Line
The best way to receive the lowest rate possible is to gather up quotes from dozens of organizations first. Comparison shopping will save you money each month, but it can take up a lot of your time. It doesn't have to be this way, though – we can be of assistance. Complete our life insurance quote here.
We'll provide you quotes as per your unique circumstances from over 60 of the best rated life insurance companies in the USA. We'll help you get the kind of policy that you desire. Since we have access to all these carriers, we aren't tied down to any particular one and can give you unbiased suggestions. We'll even show you strategies like using "save age" or "life insurance laddering" to save you even more money if it can!
Thank you for reading our post, 15 Year Term Life Insurance. To learn more about life insurance, make sure to visit our page Life Insurance 101 or visit Life Insurance Payout Amount if you're looking to learn about other benefit amounts such as $750,000, $1 Million dollar life insurance or $5 million dollar term life insurance.