Looking for a National Life Group Life Insurance Review before you apply?
Look no further.
Our review will cover company history, ratings as well as product details and information. Are they among the best life insurance companies in the market? Keep reading if you're ready to learn more about National Life Group.
Review Summary
Ultimately, the National Life Group presents a number of strong financial and insurance products. These insurance products have been developed to help people achieve their retirement objectives while offering them plenty of security. The NLG organization runs on an established business model that has been perfected time and again since the mid-1800s.
>>Get Quotes: Compare Rates from dozens of top-rated insurance companies. Get your FREE instant quote online in less than a minute
National Life Group Life Insurance Review
The National Life Group has expanded their services throughout the United States. They are one of the top rated insurance companies in our country that provides a variety of policy types and services.
Out of all the organizations that provide financial services and insurance, the one with possibly the most seniority in America is NLG.
Life Insurance Offerings from National Life Group
Whole and term insurance are both offered by NLG. The company's products are comprised of:
Term Life Insurance
Term insurance policies feature:
Guaranteed death benefit,

Fixed Premiums for the term

Guaranteed coverage (for as long as premiums are paid)
Whole Life Insurance
There are some main guarantees that come with whole life insurance:
Guaranteed Premiums

Guaranteed Death Benefit
Indexed Universal Life
Let's look into NLG's IUL. Cash value is accumulated with the NLG NL FlexLife II. The cash value growth occurs through IUL policies with interest crediting linked to the S&P 500 and similar indexes.
Like UL policies, Indexed Universal Life insurance provides flexible death benefits and premiums. For more information, have a look at our article discussing the advantages and disadvantages of IUL Insurance.
Variable Life Insurance
Same death benefits and flexible premiums as the other UL products, but with sub-accounts added, which have the potential to increase as per specific bond, stock, or money market account performance.
No Guaranteed Universal Life Insurance
Universal Life insurance policies (UL for short) come with flexible premiums and accumulate potential cash value. NLG offers a great IUL policy (see above), but not a Guaranteed Universal Life (GUL) policy. GUL is often referred to as "Lifetime Term." This is due to the lower premiums that term offers combined with the longer duration of coverage that a UL policy provides.
More details about Guaranteed Universal Life insurance can be found here.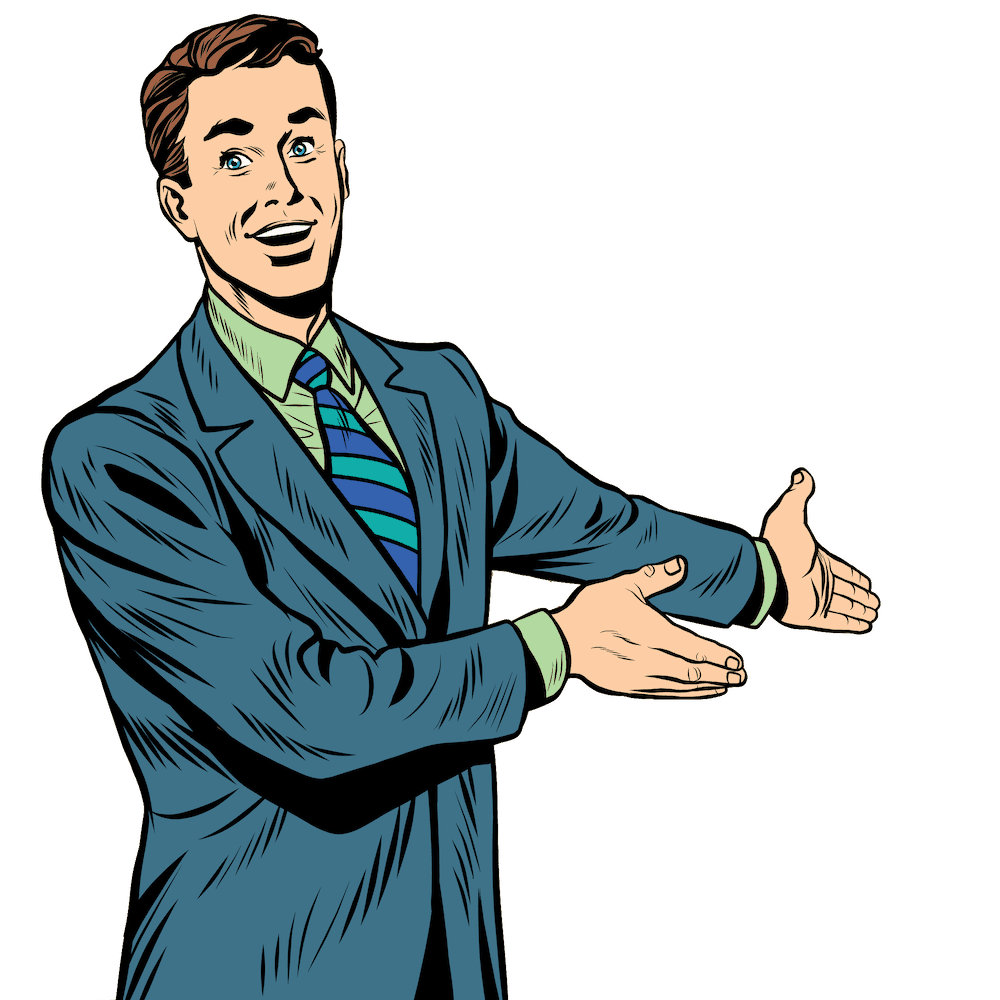 Riders
Riders allows you to customize your policy. NLG provides their terminal illness, critical injury and critical illness riders are no extra cost to their policies. This goes for both their permanent products and for their term as well.
National Life Group Rates
We ran sample quotes to give you an idea of how much you'll pay for a policy with NLG.
Female Rates
Sample quotes for NLG Term 10-G. These are 10-year $500,000 term premiums for a 25 year old Non-Tobacco Female in excellent health at Preferred Plus rates. 
| $500,000 Benefit | Premium Frequency | Amount of each premium payment | Total premium per year |
| --- | --- | --- | --- |
| 10-Year Term | Annual | $170 (1 payment) | $170 |
| 10-Year Term | Semi-Annual | $86.70 (2 payments) | $173.40 |
| 10-Year Term | Quarterly | $44.20 (4 payments) | $176.80 |
| 10-Year Term | Monthly (EFT) | $14.96 (12 payments | $179.52 |
Male Rates
Female Rates
Sample quotes for NLG NL LifeBuilder. These are $500,000 rates for a 25 year old Non-Tobacco Female in excellent health at Preferred Plus rates. 
| Whole Life | $500,000 Benefit |
| --- | --- |
| Annual Premium | $2,740 |
| Net Cash Value (Year 5) | $6,290 |
| Net Cash Value (Year 10) | $29,385 |
| Net Cash Value (Year 20) | $54,800 |
| Net Cash Value (Year 30) | $133,015 |
Male Rates
Index Universal Life Quotes
Female Rates
Sample quotes for NLG NL FlexLife II. These are $500,000 IUL premiums for a 25 year old Non-Tobacco Female in excellent health at Preferred Plus rates. 
| IUL | $500,000 Benefit | Annual Premium $1,578 |
| --- | --- | --- |
|   | Guaranteed Illustrated Rate | Current Illustrated Rate |
| Net Cash Value (Year 5) | $2,196 | $3,830 |
| Net Cash Value (Year 10) | $4,228 | $8,876 |
| Net Cash Value (Year 20) | $6,716 | $36,147 |
| Net Cash Value (Year 30) | $1,108 | $85,501 |
Male Rates
Tip: People with health issues or shoppers looking for high face amounts like $1,000,000 and $5,000,000 life insurance may find better deals by shopping around.
Will NLG give you the best rate?
Will NLG or some other company like AARP, Mass Mutual, Equitable get you the best deal? If you want to make sure you're getting the best policy available, here's what you need to do…
Compare Quotes
Use our online instant calculator to compare rates from dozens of the top companies.
Total Time Needed:

5 minutes
Steps to get an accurate quote
Use the calculator on this page or click the link above to visit our instant quotes page.
Step 2 : Input coverage details
Fill out the basics about what you're wanting, how much coverage, for how long, etc. That way we can understand your situation before we can help you. Complete the calculator details as accurately as possible, and be absolutely sure your contact information is correct so we can reach you.
Step 3 : Get help from a licensed agent
Once you've filled out the calculator, one of our licensed agents will  provide you all your options and plan out who will provide you the best rate based on your specific health and goals. All of the recommendations will be based off of the details you provide. It's very important that you're honest and answer your agent's questions accurately. 
Step 4 : Compare realistic rates
This is where we really begin working to figure out exactly which company will get you the best rate, and how to make it happen. There are literally hundreds of companies and thousands of policy options available. We'll make sure you get the best one based on what you'll qualify for.
Product Offering
The products NLG provides are separated into a few different categories:
Commercial and Businesses Enterprises
Families and Individuals
Public Service and Schools
For families and individuals, the NLG provides 5 individual services developed to aid and protect people on the road to financial independence and retirement.
They are comprised of the following;
IRA

Annuities

Living Benefits

Insurance

Mutual Funds
These services are developed to aid families and individuals with investment, retirement, and insurance benefits they can access throughout their lives.
Such diversification has aided the NLG in maintaining their existence and boosts the faith people have in them.
Besides serving families and individuals…
…the business also helps companies with plans that are both non-qualified and qualified, aiding them with their transition or continuation from one area to the next.  Further, educational facilities and people in public service are presented with IRAs, retirement plans, insurance policies, and annuities that offer sound benefits to their staff.
Practical Policies
NLG provides sound policies and competitive rates for people who are thinking about financial assistance or insurance for retirement purposes.
The general focus might have changed a little from insurance, but the bottom line is that this organization offers high-quality services with a fairly standard, tried-and-true service type.
This organization was first formed in 1848 and evolved over time to accommodate new opportunities and techniques that were usually begun by other businesses before modifying them into their own.
The NLG is somewhat conservative in various aspects, but that just means that they are financially secure and sound, making them a strong option for practical policies and investment opportunities.
About National Life Group
Looking for some history on NLG? The mutual firm known as National Life Group (National Life Insurance Company) was founded in the mid-1800s.  Based in Vermont, founders from multiple states came together with the intent to sell policies all over the U.S.
As of 2017, NLG has followed through on its objective.  Almost 800,000 customers trust NLG for their insurance needs.
In 2012, the company earned approximately $1.7 billion. The organization staffs approximately 900 people with offices not just in Vermont, but in California and New York, too.
In addition to insurance, NLG also provides investment and financial products, which includes annuities.
The company also actively engages with charitable groups.
They have also founded the National Life Group Charitable Giving Foundation, which coordinates community initiatives to help local charities. Because it's a mutual firm, every customer of NLG is a partial owner of the NLG company.
As such, any profits over the business' operating expenses are returned to the services offered. Agents and financial representatives in sales networks all over the U.S. sell NLG's insurance policies.
Advantages of National Life Group
There are several advantages that NLG provides its customers with.
One main advantage of NLG is the longevity of the company. The longer an organization has been around the more at ease it puts a customer.
This advantage is straight forward because it suggests that NLG has stayed in business for as long as they have for a reason.
There are many benefits provided by the organization that accentuates their reputation.
Potential Disadvantages
There aren't very many complaints about this organization out there, but that doesn't mean the business doesn't have its share of controversy.
It merely means that not even NLG is safe from poor advice, insufficient business practices, policies that could have a detrimental impact on the customer.
NLG is one of many companies to choose from and they currently don't have a GUL policy.
Like with anything you spend your money on, having options lets you choose the best deal you can get. In the insurance industry, the best deal is the one that can handle your specific requirements, goals, and health.
There is no such thing…
…as a one-size-fits-all policy or company.
A.M. Best Rating
At the time of writing, A.M. Best gave an "A" rating for NLG and its subsidiary, the Life Insurance Company of the Southwest.
This "National Life Group ranking" is the third highest in the 16 categories used by A.M. Best to rate an organization.
Such a high rating makes NLG a trusted and reliable company for the services it offers.
Four factors determined the rating NLG received from A.M. Best;
Diverse Distribution Channels
Conservative Risk Profile
Profitable Operations
Excellent Expense Management
The "A" NLG rating was awarded because the company takes minimal risks, engages in safe management practices, has a suitable diversification of its services, and operates a profitable business that fares well in problematic times.
This is all positive news for consumers who seek financial services and insurance from an organization that demonstrates efficient management and profitability over time.
Customer Service
How about customer service and NLG complaints…are they justified?
Like with any other financial service and insurance company, NLG provides customer service in the following  ways: Insurance agents work all over the country offering customized service for their customers, as well as online. In the event an individual files a claim, has a question or requires help beyond what the insurance agent can provide.  Ultimately, the organization provides excellent customer support that presents you with fast solutions through multiple methods. 
Better Business Bureau
The BBB (Better Business Bureau) is a third-party group that judges all kinds of businesses in North America. At the moment, the NLG has an "A+" rating, the highest possible rating a company can obtain.
Be mindful that the BBB has not accredited the National Life Company.
Also, note that a business is not obligated to receive BBB accreditation. The record does reveal a few complaints about the business, all of which have been handled by National Life swiftly. That kind of service has aided the company in earning its esteemed rating. The complaints we've seen towards NLG are not significant in number and in line with other carriers.
Recommendations
Prior to committing to anything, consider assessing the financial and insurance policies of NLG.
Although they provide a decent offering of insurance products, they might not be suitable for your specific needs.  With that in mind, make time to go over what they provide and think about other options that could be more prudent.
With all of this in mind, the National Life Group provides decent rates for many of its policies, some of which are more practical than others.  As such, it's worthwhile to browse online and talk to an independent insurance agent about which option is best for you and your family.
Remember that your age, health and lifestyle will play a significant role in which company will approve you at the best rates. It also factors in with the kind of services and insurance you require.
National Life Group Life Insurance Reviews
They provide various life insurance and financial services that help families, individuals, schools, companies, and other public service groups with their needs.
The big question is National Life Group the best life insurance company for your specific needs?
Our recommendation
We don't favor certain life insurance companies over others. Our goal is to match the best life insurance company based on your needs, health, and lifestyle. That simply means that we'll tailor your policy specifically for you because no 2 shoppers are alike.
Give us a chance to see if we can save you thousands of dollars over the life of your insurance policy. We use dozens of the top rated companies in the USA. Top insurers like Fidelity Life, Protective and Prudential to name a few. We will find the ones that will offer you the lowest rates.
National Life Group Company Details
Name(s): National Life Insurance Company; Life Insurance Company of the Southwest; National Life Group
Address:
1 National Life Drive
Montpelier, Vermont 05604
National Life Group Rating: A.M. Best (A), Standard & Poor's (A+), Comdex (81), Moody's (A2)
Thank you for reading our post, National Life Group Life Insurance Reviews. To learn more about life insurance, make sure to visit our page Life Insurance 101 or find out how much you may end up paying for coverage on our Life Insurance Rates by Age article.