Wondering if AARP is one of the best insurance companies available? Retirees 50 years of age and older will benefit from this review. Considered one of the largest advocacy groups in America, the organization offers coverage specifically meant for seniors. Let's see if they're a good fit for you.
AARP Life Insurance Review
While AARP offers a variety of benefits to its members. Their insurance benefits are less-than-desirable for seniors for several reasons outlined in this article.
Is AARP an insurance company? This is one of the most frequent questions we get about AARP. 
The answer is No.
Actually, the AARP Life Insurance Program provides a selection of insurance policies issued by New York Life Insurance Co. for their group's members.
AARP Life Insurance Program
Review Summary
The AARP life insurance program provides shoppers a small selection of New York Life policy options to AARP members.
AARP Life Insurance
Insurance coverage is one of the biggest benefits provided to AARP members. The benefits of AARP is that you can get a policy without a medical exam. There are just a few short questions you need to answer to qualify for a $50,000 policy, and a few more requirements to qualify for $100,000 worth of coverage.
Life Insurance Products with AARP
With AARP, you have access to a few options. They offer both term insurance as well as permanent insurance options.
AARP's permanent coverage has a simplified underwriting process. With simplified issue underwriting, you do not need to participate in a medical exam like fully underwritten policies require. You must be an AARP member to apply and get their policies which costs $16 per year.
There are several types of insurance coverage currently available to AARP members via New York Life:
AARP Level Benefit Term Life Insurance
Term Life Insurance – The AARP term life policy, offers up to $100,000 term insurance coverage for a pre-determined period. With AARP, you can purchase a term policy if you are a member and are between the ages of 50 and 74. Your spouse is able to apply and can be between the ages of 45 and 74. This coverage may last up until the insured's 80th birthdate. 
Warning!
Premiums increase every 5 years with this policy! This is not like a traditional term policy where the premiums stay the same for the entire term length.
AARP life insurance rate chart
Below you'll see a sample AARP life insurance rate chart for several age brackets. We calculated some rates for a 60-year old man shopping for a 15 year term policy. He wants $100,000 of coverage. If he buys a policy with NYL AARP's program, his premium will go up 3 times over his 15-year term:
| 15-Year Term | Monthly Premium |
| --- | --- |
| Ages 60 – 64 | $109 |
| Ages 65 – 69 | $144 |
| Ages 70 – 74 | $208 |
Add it all up all those monthly premiums…
… and now you're looking at an average monthly premium of $226!
You can get a better rate from AARP competitors. Let's see.
Let's compare monthly rates for a 60-year old male who is shopping for a 15-year term $100,000 policy.
Sample life insurance quotes from AARP / NY Life and competitor Banner were for a $100,000 15-year term policy.
Term Life Conversion: Their term policy has a conversion option available. It can be converted to one of AARP's permanent policies before the age of 80. The new AARP permanent policy will have a rate that is based on your age. This is a no medical exam policy. However, you are required to answer a few health questions and provide certain health information to be accepted.
AARP Whole Life Insurance with No Medical Exam
Whole Life Insurance – AARP sells a couple of permanent insurance policies. Their No Medical Exam policy provides up to $50,000 worth of coverage. This policy is active while you're alive and is a form of final expense insurance. 
Premiums remain at a fixed rate and will stop at the age of 95. You need to be an AARP member between the ages of 50 and 80. Your spouse can be between the ages of 45 – 80. Qualifying is based on answering a few health questions.
AARP Guaranteed Acceptance Whole Life Insurance
If you are an AARP member between the age of 50 – 80, you may purchase a Guaranteed Issue whole life policy that is guaranteed. 
This means you do not need to answer any health or qualifying questions to be accepted. This is a guaranteed issue policy with a "Graded Benefit". A graded benefit simply means that the entire benefit won't be paid out during a specific timeframe once the policy is issued. 
There aren't a bunch of guaranteed issue life companies available. AARP, along with AIG, Mutual of Omaha, and Gerber offer these policies.
The AARP GI policy pays out 125% of the premiums paid if the insured were to pass away from natural causes in the 1st 24 months of the policy. If the insured were to pass away from an accidental death, the full benefit would be paid. This policy has a maximum $25,000 benefit.
Let's compare rates for a 65-year old male who is shopping for a Guaranteed Issue policy.
Read more about: AARP Permanent Life Insurance
Coverage through the company is easy and almost hassle-free, but members need to consider a few things.
In a CBS News Article, the author questioned whether AARP was a good deal for seniors, considering rates increase every five years  To save money, senior applicants should compare term rates from several companies and purchase a level term policy.
By definition, level terms offer policyholders face value protection for a set period. As opposed to AARP most insurers guarantee that premiums never increase during the term period. Obtaining reasonable term coverage provides protection while allowing seniors to keep more cash in their pockets.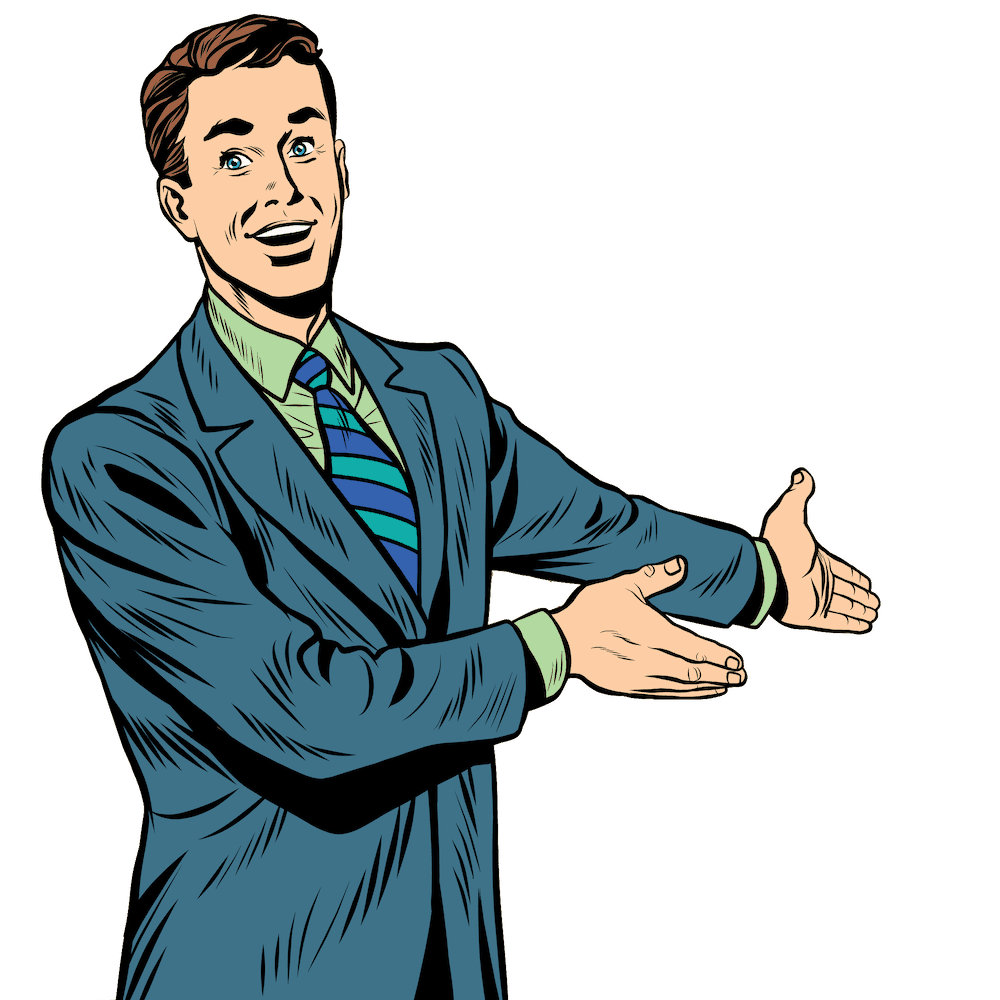 Have a high risk condition? Click on our Preexisting Conditions page to learn how your health can affect your rates and the company you should choose.
Will AARP give you the best rate?
Will AARP or some other company like Mass Mutual, CMFG, Progressive or Equitable get you the best deal? If you want to make sure you're getting the best policy available, here's what you need to do…
Compare Quotes
Use our online instant calculator to compare rates from dozens of the top companies.
Total Time Needed:

5 minutes
Steps to get an accurate quote
Use the calculator on this page or click the link above to visit our instant quotes page.
Step 2 : Input coverage details
Fill out the basics about what you're wanting, how much coverage, for how long, etc. That way we can understand your situation before we can help you. Complete the calculator details as accurately as possible, and be absolutely sure your contact information is correct so we can reach you.
Step 3 : Get help from a licensed agent
Once you've filled out the calculator, one of our licensed agents will  provide you all your options and plan out who will provide you the best rate based on your specific health and goals. All of the recommendations will be based off of the details you provide. It's very important that you're honest and answer your agent's questions accurately. 
Step 4 : Compare realistic rates
This is where we really begin working to figure out exactly which company will get you the best rate, and how to make it happen. There are literally hundreds of companies and thousands of policy options available. We'll make sure you get the best one based on what you'll qualify for.
AARP History
AARP has 33 million members and was started as a quest to find health coverage for retired teachers in the late 1940s After opening a retirement home for teachers, Dr. Ethyl Percy Andrus needed policies for her residents. Shortly after establishing the National Retired Teachers Association (NRTA), Dr. Andrus procured the services of an East coast advocate named Leonard Davis.
In 1958, Dr. Andrus and Mr. Davis made the landmark decision to provide retirees throughout the nation with similar coverage. As of June 2013, Funding Universe declared AARP the second most popular group affiliation in America, taking a back seat only to the Catholic Church.
Comparing Rates
Compare AARP life insurance rate chart and more by using our free instant quoter. You'll get access to over 40 top rated companies. Looking for more reviews?  Check out our SelectQuote review to see how well they perform at searching rates.
Thank you for reading our AARP Life Insurance Review. Please leave a comment or question below.
Name(s): AARP Life Insurance Program, New York Life Insurance Co
Address:
New York Life Insurance Company
5505 W. Cypress Street
Tampa, FL 33607
Ratings: A.M. Best (A++) Fitch (AAA) Moody's (Aaa) Standard & Poor's (AA+)