All the top life insurance companies make improvements to their services from time to time as the needs of their clients change. Not long ago, Protective Term Life Insurance made some alterations to their term life insurance plan for this very reason. Our Protective term life insurance review will help you make an informed decision before you buy.
Protective Life Insurance Company
Review Summary
Protective Life insurance provides shoppers with one of the least expensive life insurance options for healthy individuals between the ages of 30-60. For most shoppers, Protective Life will be an excellent choice if rock bottom price is at the top of the wish list.
Protective Life Overview
The Protective Life Insurance Company was began in 1907 by William Dorsey Jelks. In 1927 the Protective initiated a merger with the Alabama National Insurance Company, but kept the name Protective. They also started to purchase competing companies in the upcoming years. Today, Protective is one of the top life insurance companies in the market.
Financial Strength
Protective has received excellent grades from all the financial ratings organizations. These include Comdex (92), Standard & Poor's (AA-), Fitch (A+), & Moody's (A2).
A.M. Best
Protective received an A+ score from A.M. Best who is often referred to as the Gold Standard of ratings organizations. An A+ rating may help ease any fears of a life insurance company going bankrupt.
Protective Life Insurance Products
Protective Custom Choice UL
Protective's Custom Choice Universal Life policy provides shoppers a level death benefit for a period of 10-30 years, with the option to continue coverage past the initial term period.
Almost all life insurance companies provide policy holders a conversion option (changing their term to a permanent product). Protective's Custom Choice UL has this feature built in. This protects shoppers from the inevitable huge premium increase at the time of conversion that occurs with traditional term conversions. 
Sample UL Rates
How much will the Protective Custom Choice UL cost? Here are some sample life insurance quotes for a healthy non smoking 46 year old man.
| Death Benefit | To Age 90 | To Age 100 | To Age 120 |
| --- | --- | --- | --- |
| $100,000 | $74.66 | $80.31 | $92.54 |
| $500,000 | $304.59 | $327.61 | $382.29 |
| $750,000 | $456.89 | $491.42 | $573.43 |
Pro Tip: Protective Custom Choice UL is not designed for cash accumulation unlike many universal life policies. There is a possible chance to grow a very small amount, but shouldn't be a factor.
First, when it comes to purchasing
term life insurance policies
, you will typically need to select a term period of anywhere between 10 and
30 years
(going in multiples of five years).
Protective Classic Choice Term
The Protective Classic Choice Term policy is like all term life policies provided on our website. Protective's term policy provides a death benefit for the term period selected.
Now, premiums usually remain level throughout this term, meaning the price of your life insurance policy will not go up until the term period expires. In most cases you can continue the policy at this point, but your premiums will now be based on your age when the policy expires. While continuing your policy will benefit you by allowing you to keep your coverage in force, even if your health has deteriorated — it may not be the best choice financially if you are healthy.
For that reason it is wise to get a new term period if you don't want your rate to increase. This is how things go with most term life insurance companies, but Protective Term Life Insurance offers better options.
Protective Term Expiration

When most term life policies end, they explode in premium.
Protective Life keeps your premium the same and will lower the benefit amount over time. In addition, you can also convert your reduced coverage up to age 70. 
See, with Protective Term insurance you don't end up having to pay a lot more to stay insured after your term ends. Instead of your price increasing at the end of the initial term, your rate stays the same and the death benefit gets reduced.
In fact, the death benefit will continue to be reduced every year after the initial term ends until it gets down to $10,000. Only at this point does it stop going down, and it becomes possible for your premiums to go up. 
Keep in mind that initial terms are typically between 10 and 30 years.
How Does It Work?
To get a better picture of how this works, let's look at a realistic example. Let's say 35-year-old Jane purchases a 15-year term life policy with a death benefit of $500,000, and she pays a premium of $245 per year.
She'll continue to pay $245 annually for the first 15 years, after which she will have to pay more if she wants to stay insured.
But with Protective Life's term insurance, Jane can continue to pay the same rate of $245 per year while the death benefit go down to $209,348.
Then at year 20 (when Jane is 55 years old

) the premium will still be $245 while the death benefit has decreased $135,975.

Then at year 30, when Jane is 65 years old

, the premium is still the same while the death benefit has come down to $50,645.

In year 40 (with Jane now 75) the premium is still $245 a year, but the death benefit has lowered to $21,336.
In year 50, the death benefit will finally reach $10,000 and only then will the now 85-year-old Jane's premium increase (to $341 a year).
Why Protective Term Life insurance?
Since the death benefit can decrease so much, you may be wondering just what the real benefits are of Protective Term Life insurance. 
The main benefit is that you can keep your coverage for the rest of your life without having to pay rising premiums each year, keeping the rates affordable. 
By the time they do increase and the death benefit has hit $10,000, chances are you will be elderly without people who depend on your income for their survival (which is largely the point of having higher insurance death benefits when you're younger).
IPO Option!
Also known as the "Income Provider Option"…
This allows you to lower term premiums up to 25% by agreeing to take the death benefit over time (instead of a lump sum payement).
This is HUGE if you're in a budget or pricing situation. It's also great if you're rated up unexpectedly due to your health.
How Does Protective Term Life Insurance Stack Up to the Competition?
Here are sample quotes for a 30 year old non smoking man shopping for a 20-year term life policy with a $500,000 death benefit.
| COMPANY | PLAN | Monthly Rate |
| --- | --- | --- |
| AIG | Select-a-Term | $21.12 |
| Banner Life | OPTerm | $21.45 |
| John Hancock | Term | $26.96 |
| Lincoln Financial | LifeElements | $28.45 |
| Lincoln Financial | TermAccel | $21.01 |
| Mutual of Omaha | Term Life Answers | $21.67 |
| Principal | Term | $22.76 |
| Protective | Custom Choice UL | $20.38 |
| Protective | Classic Choice Term | $20.22 |
| Prudential | Term Essential | $34.21 |
| SBLI | Level Premium Term | $21.33 |
| Transamerica | Trendsetter Super | $22.37 |
| Transamerica | Trendsetter LB | $24.96 |
Rates are subject to change. Your final rate will be determined after underwriting is complete
Will Protective get you the best rate?
Will Protective or some other company like Prudential, AIG, or Equitable Life get you the best deal? If you want to make sure you're getting the most value, here's what you need to do…
Compare Quotes
Use our online instant calculator to compare rates from dozens of the top companies.
Total Time Needed:

5 minutes
Steps to get an accurate quote
Use the calculator on this page or click the link above to visit our instant quotes page.
Step 2 : Input coverage details
Fill out the basics about what you're wanting, how much coverage, for how long, etc. That way we can understand your situation before we can help you. Complete the calculator details as accurately as possible, and be absolutely sure your contact information is correct so we can reach you.
Step 3 : Get help from a licensed agent
Once you've filled out the calculator, one of our licensed agents will  provide you all your options and plan out who will provide you the best rate based on your specific health and goals. All of the recommendations will be based off of the details you provide. It's very important that you're honest and answer your agent's questions accurately. 
Step 4 : Compare realistic rates
This is where we really begin working to figure out exactly which company will get you the best rate, and how to make it happen. There are literally hundreds of companies and thousands of policy options available. We'll make sure you get the best one based on what you'll qualify for.
Case Study
Let's look at a specific example to compare life insurance rates.
Let's say Bob is a 45-year-old man who applies for a 20-year, $500,000 term life insurance policy. Here's what some of the top insurance companies are likely going to offer him in terms of rates (organized from lowest to highest):
What are the advantages and disadvantages of Protective Life?
PROS
Protective Life is on our list of one of the top ten best life insurance companies in the U.S.A.
Fast: Protective is faster with underwriting and issuing policies compared to the competition. 
Competitive: Protective Life's rates are competitive across all ages and health classes. Protective is one of the best carriers for shoppers age 45 or older.
Underwriting: Protective is fair and is pretty forgiving overall with their medical underwriting. In other words, Protective isn't a strict company.
$50,000: Protective offers coverage amounts as low as $50,000 for their GUL policies which isn't common.
One of Many: Protective Life is just one of many life insurance companies in the market. They don't offer every option and they aren't always priced the best. Depending on your health and age- another carrier may give you a better deal.
Tobacco: Protective's life insurance rates have a tendency to be higher than average for smokers and tobacco users.
If our feet were held to a fire and we had to point to one drawback it would be this: Protective Life Insurance Company is just one of dozens of companies available to you. What does that mean for you as a life insurance shopper?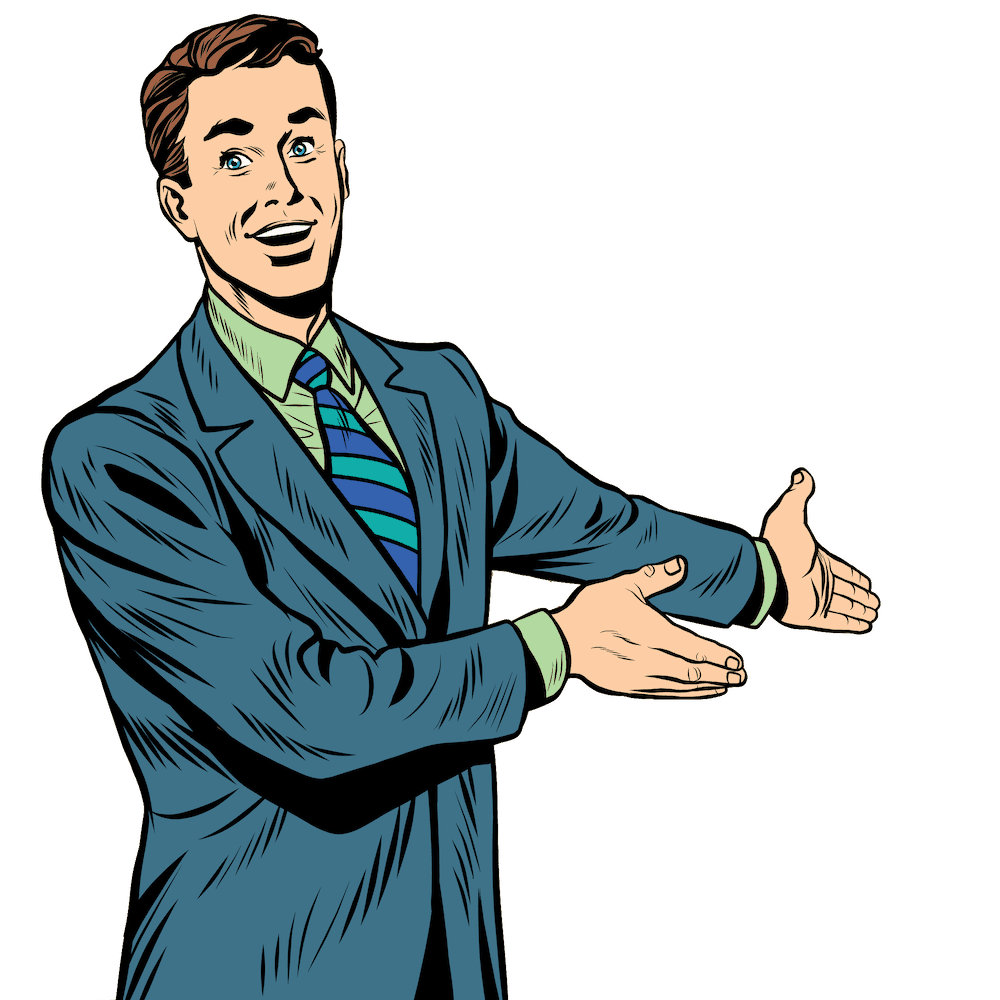 You need to be careful you don't apply with a company that may not rate you best based on your age, health and lifestyle. For example, AIG may rate you better or worse compared to Progressive life insurance.
Health Condition Costs
Life insurance companies are unique in how they price certain risks. Protective Life and every other insurer have specific underwriting guidelines that their rates are based off of. Here are some of Protective Life's underwriting strengths and weaknesses:
Strengths
These health risks usually get a better rating compared to other companies:
Weaknesses
These conditions may get a better rating with another carrier:
Protective Life Financial Strength
How to choose? If you're comparing companies & looking to choose from two carriers, one rated A+ and one rated A++, either one is likely to be there when you need it. However, if you're picking carriers that are rated B+ and A+, financial strength could factor in your buying decision. Try to avoid companies that 1 or more financial agencies rate as potentially vulnerable.
Protective Life Insurance Company Details
Name(s): Protective Life Insurance Company; Protective Life Corporation; Protective Life and Annuity Insurance Company; MONY Life Insurance Company
Address:
2801 U.S. 280
Birmingham, AL 35223
Ratings:  A.M. Best (A+), Comdex (92), Standard & Poor's (AA-), Fitch (A+), Moody's (A2)
Protective Term Life Insurance Review
Protective Life is one of the over 60 different insurance companies we represent, and this review hopefully gave you some helpful details of Protective Life and how they stack up to the competition.
If you have any other questions about Protective or any other company, just give us a call. You can speak with a licensed life insurance agent who will answer all of your questions.
Thank you for reading our post, Protective Term Life Insurance Review. To learn more about life insurance, make sure to visit our page Life Insurance 101 and find out all the shopping and insider tips to buying life insurance.