Progressive is one of the biggest insurance companies in the market. The big question shoppers need to ask is: Will Progressive or one of the many other carriers provide you the best coverage at the lowest price?
Our Progressive Life Insurance reviews will help you compare life insurance companies and decide if they are the right fit for you. We'll also go over 3 reasons why you should probably avoid Progressive Life insurance. Let's start off by looking at an overview of Progressive Life Insurance.
Progressive Life Insurance
Review Summary
Progressive doesn't actually sell life insurance, but they do offer coverage. That may be a good or bad thing depending on your situation. Progressive offers life insurance and other types of policies through their 3rd party relationships. Keep reading to learn more.
Progressive Life Insurance Reviews
If you're shopping for life insurance and visit Progressive's website, you may notice that you were re-directed to eFinancial's site.
As a shopper on their site, it can be very difficult to compare various life insurance rates with only a limited number of companies.  Just remember that with Life Insurance Blog, we offer the best life insurance companies and many more coverage options. 
What company is the best?
Want to skip the medical exam? Want to know who the best no med life insurance companies are? Check out our mega review!
Let's start out by addressing some major issues with Progressive Life and why you may want to shop elsewhere.
Top 3 Reasons to Avoid Progressive Life Insurance
Progressive is a great company for a variety of insurance needs. They provide great rates and coverage for home insurance, car insurance, and even travel insurance. It's great that they provide excellent coverage for a variety of policies, but it doesn't mean that carries over to life insurance.
Here are the Top 3 Reasons to Avoid Progressive Life insurance
1. Your Age and Health
Are you healthy and young? You may actually get a policy through Progressive and pretty quickly too. Your rate may even be good. Will it be the lowest? Probably not, but it could be in the top 10.
However, if you have any preexisting health conditions, underwriting risks or you're looking for the best life insurance for seniors – you're going to be sadly surprised.
3. Progressive doesn't sell life insurance!
That's right. You read that correctly.
Progressive uses a company named Efinancial to take care of their life insurance business. Efinancial is a call center that works all of the leads that are generated by Progressive. We'll go into this in more detail.
Progressive and eFinancial life insurance review
Because Progressive life insurance does not offer policies themselves but instead is covered by eFinancial, is this a good deal?  Over the years, Progressive and eFinancial have worked together to promote and offer term life insurance policies for millions of people.  The partnership between these two entities has proven to be a positive outcome for Progressive, but is it a good thing for you?
Should you buy Progressive Life insurance?
While checking out quotes on Progressive's site and eFinancial we discovered they only offer 4 companies to choose from.  
These 4 life insurance companies include:
Even though all four of these companies offer top rate life insurance, it's still puzzling why Progressive only offer these four, considering there are many other options available that are just as great – but less expensive.
We tried other ways to get more options from Progressive without any luck.  Another downside, we could not get new quotes from them if we backed out of the website earlier on. 
Their website is using cookies and stored our information so we could not get additional quotes.  If you were to get a quote and then back out of their site, the next time you go in you will be told they have your request and an agent will be in touch with you!
The problem with this setup, we did not request an application, we only wanted to compare the differences without being contacted.  
Again, we tried to run term and permanent quotes (like Guaranteed Universal Life insurance), but were not given any company rates. We just got another message that an agent would be in touch!  All said and done, this is not the best place to visit when you are initially looking for various rates.
About Progressive Life
As of date, Progressive offers a variety of policies and plans to choose from and has a plan for everyone no matter what their financial situation or lifestyle.  Their highly popular commercial character, Flo, is recognized by millions of people and has made a positive impact on their sales.
Progressive is now using their third-party eFinancial to provide quotes and give clients their life insurance policies.  That means that you are actually being provided your policy through eFinancial, not Progressive, though you can get initial quotes from their site.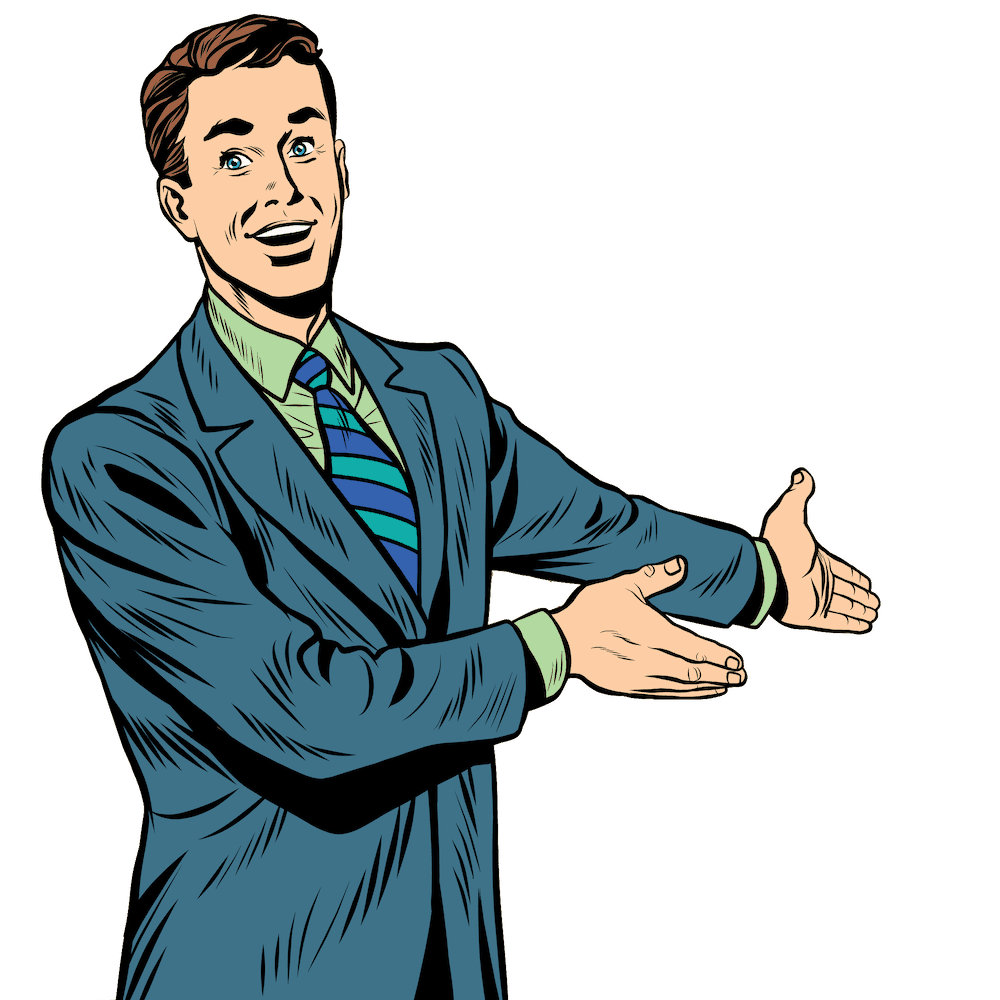 Just for the record, most insurance companies, including Progressive, have their good points and their bad points with the policies they offer.  In this article, we will look at their positive aspects as well as their weaker aspects.
Will Progressive Life insurance offer the best coverage?
When you are ready to start looking for life insurance coverage, there are several factors you should take into consideration before committing yourself to a specific company or policy – including Progressive Life.  You should ask yourself what kind of policy is best for your needs and whether you can afford it throughout a given life of the policy.
Also, do your homework on the insurance provider to ensure your policy will be financially stable and secure.  Make sure they have a good reputation for paying out claims to the policyholder and his or her beneficiaries.
There are many advantages for the type of life insurance they provide their clients.  Progressive serves as an entryway for the company and offers support through their website.
Get Quotes 7 Days A Week, 24-Hours A Day:
Because Progressive's site is available 7 days a week, 24-hours a day, you can shop online for life insurance at your convenience and get a quote for your life insurance any time day or night.
They Offer Comparison Quotes:
Efinancial will give you quotes from 12 different insurance companies so you can compare one from another which is similar to Progressive's comparisons for car insurance.  You will get quotes from companies nationwide to help you decide which life insurance policy offers the best rates and is best for your needs.
24/7 Customer Service:
Through Progressive's website, you can be in contact with their customer service to help with your quote or ask questions about the policy you are looking into.  Their customer service is quick to respond and is highly educated to answer all your questions and explain all the different levels of benefits that they provide.
eFinancial's Excellent Track Record:
They are a member of the Better Business Bureau (BBB) which may help with any concerns that their company will go bankrupt. They also have an excellent track record for taking care of customer complaints and resolving numerous situations.   They have only a handful of complaints that have been filed since they were founded in 2000.
Sound Guidance
We do believe you will get guidance on their website regarding how much life insurance you should get and what benefits would be good for you, compared to other coverage you may or may not have at this time.  The information you will receive might allow you to select a lower level of benefits in order to pay less for your premium.  That actually is something that many insurance companies do not offer.
Even though they have many advantages, there are several disadvantages regarding the company's services.  It will pay off in the long run if you keep this in mind when shopping around for life insurance policies.  Always make sure you go over all the terms that are being offered to you.
Almost every website has their own look but the quotes they will provide from the leading life insurance providers will be the same fixed rates.
The downside, most of these sites have auto-dial to constantly call you over and over again. They will never stop sending you emails in order to contact you. Many of these sites use employees from a call center.  
These people are NOT the actual agent signing your application.
Our View
There are many insurance companies that have a third-party that actually handle the policies but may not have the name or reputation of Progressive.  That said, unless you have stock in Progressive, it probably doesn't matter one way or another.  Your biggest concern should be what you are being offered in a life insurance policy.
Also, keep in mind this life insurance is only term life insurance. In other words, the policy will only have a fixed period of coverage which may or may not be the best choice for your needs.  Once your term life expires, it can become an annual renewable term or you can change it to a permanent coverage before the policy expires.
In general, Progressive's life insurance, offered by eFinancial, is one of the better programs that exist today. However, they operate like a call center and that isn't good for most life insurance shoppers.  But, there is a silver lining in that cloud.  There are much better ways to explore and buy life insurance.
Always shop around for life insurance
Once you have a good idea what you are looking for in life insurance, it's time to start shopping around for the best quotes from various life insurance providers.  You can either choose Progressive or look into other companies before making your final decision.  You will get quotes that are free and you are never under any obligation to accept a policy until you have agreed to pay for the coverage.
Like anything else you purchase, you should shop around before forming a final decision.  There are so many top-rated life insurance companies to choose from, you are doing yourself a great disservice by not looking into what other companies have to offer first.
That said, you can shop for quotes going through Progressive, who uses eFinancial, you will be given more than one option to choose from.  Also, working with eFinancial, like many other companies that specialize in life insurance, you will have access to different policies that are not provided by Progressive.
It is also well worth your time to contact us to give you a quick quote while not requiring a great deal of information from you. Progressive and eFinancial will give you quotes as well but will want a lot of information first.
Keep in mind, even though Progressive might be a great company and can offer you a great policy, never sign a policy with them, or anyone else, until you have received quotes from many other life insurance providers and compared rates.  You need to explore as many life insurance companies as possible before signing your name and buying a policy.
Finding the best price
Always start by using an independent life insurance agent who uses dozens of life insurance companies. Your agent should be an expert and have the resources to help you with underwriting risks you are aware of (and those that you aren't).
Make sure you're taking your time and doing your homework. If you do, you will find the most affordable and best policy for the needs of your family and yourself.  Getting life insurance is a very important step in your life and it's your responsibility to protect your wealth and the well being of your family.
Life Insurance plays a major role in just about everyone's financial plans no matter your age is or employment situation.  What matters is what their loved ones will face including any major debts to be paid off, other financial obligations, and the cost of a funeral.
The money given to your beneficiary from your life insurance policy is income tax-free so your family can use these funds in any way they wish.  It can help your family avoid financial hardships while helping them move beyond this very difficult time in their lives.
Will Progressive give you the best rate?
Will Progressive or some other company like AXA, Geico, AAA or North American get you the best deal? If you want to make sure you're getting the best life insurance policy available, here's what you need to do…
Compare Quotes
Use our online instant calculator to compare rates from dozens of the top companies.
Total Time Needed:

5 minutes
Steps to get an accurate quote
Use the calculator on this page or click the link above to visit our instant quotes page.
Step 2 : Input coverage details
Fill out the basics about what you're wanting, how much coverage, for how long, etc. That way we can understand your situation before we can help you. Complete the calculator details as accurately as possible, and be absolutely sure your contact information is correct so we can reach you.
Step 3 : Get help from a licensed agent
Once you've filled out the calculator, one of our licensed agents will  provide you all your options and plan out who will provide you the best rate based on your specific health and goals. All of the recommendations will be based off of the details you provide. It's very important that you're honest and answer your agent's questions accurately. 
Step 4 : Compare realistic rates
This is where we really begin working to figure out exactly which company will get you the best rate, and how to make it happen. There are literally hundreds of companies and thousands of policy options available. We'll make sure you get the best one based on what you'll qualify for.
Our recommendation
We work with dozens of the best life insurance companies in the United States. We  are always on top of changes within the industry to provide the very best advice for those looking for life insurance.  Our extensive knowledge allows us to tailor a policy for each person's individual need so we can provide the best company and the best rates for that individual.
Why would you shop with only 4 companies?
Progressive life offers you 4 carriers. Life Insurance Blog has those same 4 companies and over 60 top rated companies overall for you to shop from!
Progressive Life insurance overview
Our review of Progressive life went into detail about the strengths and weaknesses and offer some alternatives.  Progressive has increased their reputation through their many commercials and allowing shoppers to compare one company to another.  To date, they are one of the largest insurance companies in the United States and have now expanded selling car insurance in Australia.
Progressive was founded in 1937 and is located in Mayfield Village, Ohio.  They currently have well over 13 million active policies and started off by only selling car insurance policies.  Their strongest point is car insurance which is divided into Personal Lines, Commercial Auto, and Other Indemnity.  That said, they now offer home and life insurance to the masses.
During the 1950s and 1960s, they decided to expand their business to larger offices and became a corporation. During the 1980s, they passed the billion-dollar mark and then two-billion dollar mark in the 1990s.
Final Thoughts
If you want the best life insurance deal you need to shop from more than 4 companies. Our seasoned life insurance professionals at Life Insurance Blog will take the time needed to provide the right policy and our service is second to none.
We do not favor one insurance provider over another – because we use over 60 companies! First, we find out what you need and then will recommend the very best life insurance company with the lowest rates to meet your needs.  If the cost of life insurance is important to you, give us a call and we will show you why our customers highly recommend us. Give us a call or visit our website and find out what you can do for you!