John Hancock Life Insurance Company Review– Is the John Hancock Life Insurance company the right fit for you? Are they one of the top life insurance companies?
John Hancock Life Insurance Company
Review Summary
 The John Hancock Life Insurance Company provides shoppers with a variety of  life insurance products. John Hancock is one of the top life insurance companies that you can find. They are a great carrier and should be looked at closely by anyone looking for term and permanent life insurance.
John Hancock Life Insurance Company Review
Deciding which life insurance company to purchase your policy from can be overwhelming, especially if you have any risk factors like a preexisting condition. Buying life insurance is a very important decision. If you're looking for life insurance, there are several key factors to be mindful of during your search before choosing a company.
One major aspect is to make sure you have sufficient coverage. This is to ensure that your beneficiaries or loved ones aren't left hanging upon making final expense payments, continuing with living expenses, paying off debt, or finishing whatever is necessary in order to obtain the policy. Read our John Hancock Life Insurance review and find out.
You must make sure that, from a financial standpoint, the insurance carrier is stable and strong, and that they'll have the ability to pay out a claim, if necessary.
The John Hancock Life Insurance Company is a highly regarded insurer with over 150 years of successful policyholder claim payouts.   
John Hancock Life Insurance Company History
Founded in 1862, the John Hancock Life Insurance Company has become one of the biggest financial service organizations in the United States. The organization is currently a part of the Manulife Financial Corporation, a prominent Canadian financial firm based in the U.S.A., Asia, as well as their home country.
John Hancock Recognition
The John Hancock Life Insurance Company is a recognized brand worldwide. A recent tracking study by the GKF Brand revealed that the organization holds a high ranking for brand awareness with about 87% of American consumers.
The John Hancock Life Insurance Company has clients in 22 territories and countries globally.
Besides providing insurance products and financial services, the organization is environmentally conscious, and endeavors to give back to the communities it serves.
For customers of John Hancock who have an insurance or financial product, the customer service team is easy to get a hold of, via contact forms on their website, as well as a toll-free line. Customer service experts are assigned to specific products in order to serve customers more knowledgeably.
John Hancock's Financial Strength
Financially, John Hancock is quite stable and strong. By the end of 2015, the organization had a $255 million net income. At that same time, the total deposits and insurance premiums were approximately $15.4 million. Additionally, John Hancock held $388 billion in assets.
Because of its strong financial position and established reputation for punctual payouts of policyholder claims, John Hancock is rated quite highly by several insurer agencies.
John Hancock Life Insurance Ratings
A+ from AM Best – Superior (based on 13 ratings, the second highest score).

A1 from Moody's – Low credit risk (based on 21 ratings, the fifth highest score).

AA- from Standard and Poor's – Very strong (based on 21 ratings, the fourth highest score).

AA- from Fitch Ratings – Very Strong (based on 19 ratings, the fourth highest score).
Also of note: John Hancock is officially recognized by the BBB (the Better Business Bureau).
John Hancock Life Insurance Products 
Being one of the principal providers of life insurance in the country, John Hancock's vast selection of life insurance types and coverage gives you plenty of options.
Permanent Life Insurance
There is death benefit protection and a cash-value element with a permanent life insurance policy. Under this policy, the cash value lets the policyholder establish tax-deferred savings. As such, unless funds are withdrawn, there won't be any tax due on the growth of these funds.
John Hancock's IUL is one of the most competitive life insurance products in the when using your policy for accumulation of cash value and/or retirement income. If you'd like to learn more, please read our best cash value life insurance companies where we've researched the top carriers.
Term Life Insurance
This is the most economical kind of life insurance, as it provides just death benefit protection. There is no cash value connected to term life insurance, and therefore, it is usually much easier to afford than long-term insurance protection.
Coverage stays in force or a specific duration of time with term life insurance. John Hancock provides various forms of term life insurance. Many of these offer the option to change the policy to a long-term insurance product, but under specific guidelines. John Hancock is one of the best term life insurance companies around.
John Hancock Term Life Insurance Sample Quotes
John Hancock Term Life Insurance pricing samples below are based on 20-year term life insurance policy rates for healthy non-smoking man with a Preferred health class rating. Samples are based on Monthly Rates.
John Hancock Term Life Rates
| Age | $100,000 | $500,000 | $1,000,000 |
| --- | --- | --- | --- |
| 30 | $11.92 | $25.08 | $37.87 |
| 40 | $14.84 | $30.54 | $54.25 |
| 50 | $27.04 | $76.26 | $144.33 |
| 60 | $63.98 | $210.52 | $404.08 |
John Hancock vs The Competition
| COMPANY | POLICY | AGE 30 MALE | AGE 40 MALE | AGE 50 MALE | AGE 30 FEMALE | AGE 40 FEMALE | AGE 50 FEMALE |
| --- | --- | --- | --- | --- | --- | --- | --- |
| John Hancock | Term | $26 | $34 | $81 | $24 | $34 | $78 |
| AIG | Select-a-Term | $21 | $30 | $79 | $18 | $28 | $59 |
| Banner Life | OPTerm | $21 | $32 | $94 | $18 | $26 | $58 |
| Foresters | Your Term | $21 | $31 | $79 | $18 | $27 | $57 |
| Lincoln Financial | LifeElements | $28 | $38 | $78 | $23 | $30 | $58 |
| Lincoln Financial | TermAccel | $21 | $29 | $78 | $17 | $25 | $57 |
| Mutual of Omaha | Term Life Answers | $21 | $33 | $85 | $23 | $28 | $64 |
| Pacific Life | Pacific Promise Term | $20 | $29 | $77 | $19 | $26 | $61 |
| Principal | Term | $22 | $31 | $79 | $20 | $27 | $59 |
| Protective | Custom Choice UL | $20 | $28 | $76 | $17 | $25 | $55 |
| Protective | Classic Choice Term | $20 | $28 | $75 | $17 | $25 | $55 |
| Prudential | Term Essential | $34 | $43 | $88 | $27 | $38 | $76 |
| Prudential | Return of Premium Term | $101 | $143 | $291 | $88 | $130 | $253 |
| Sagicor | Term | $23 | $29 | $82 | $19 | $25 | $71 |
| SBLI | Level Premium Term | $21 | $40 | $96 | $24 | $34 | $65 |
| Transamerica | Trendsetter Super | $22 | $37 | $79 | $18 | $30 | $62 |
| Transamerica | Trendsetter LB | $24 | $38 | $92 | $20 | $34 | $73 |
Will John Hancock give you the best rate?
Will John Hancock or some other company like North American, Nationwide, GEICO or AXA get you the best deal? If you want to make sure you're getting the best life insurance policy available, here's what you need to do…
Compare Quotes
Use our online instant calculator to compare rates from dozens of the top companies.
Total Time Needed:

5 minutes
Steps to get an accurate quote
Use the calculator on this page or click the link above to visit our instant quotes page.
Step 2 : Input coverage details
Fill out the basics about what you're wanting, how much coverage, for how long, etc. That way we can understand your situation before we can help you. Complete the calculator details as accurately as possible, and be absolutely sure your contact information is correct so we can reach you.
Step 3 : Get help from a licensed agent
Once you've filled out the calculator, one of our licensed agents will  provide you all your options and plan out who will provide you the best rate based on your specific health and goals. All of the recommendations will be based off of the details you provide. It's very important that you're honest and answer your agent's questions accurately. 
Step 4 : Compare realistic rates
This is where we really begin working to figure out exactly which company will get you the best rate, and how to make it happen. There are literally hundreds of companies and thousands of policy options available. We'll make sure you get the best one based on what you'll qualify for.
Is John Hancock the best company for you?
John Hancock is a great life insurance company. Are they the best company for you? That will depend on a variety of factors. Each life insurance company rates you differently. The best company for you will depend on your age, tobacco use, health, lifestyle and many more factors.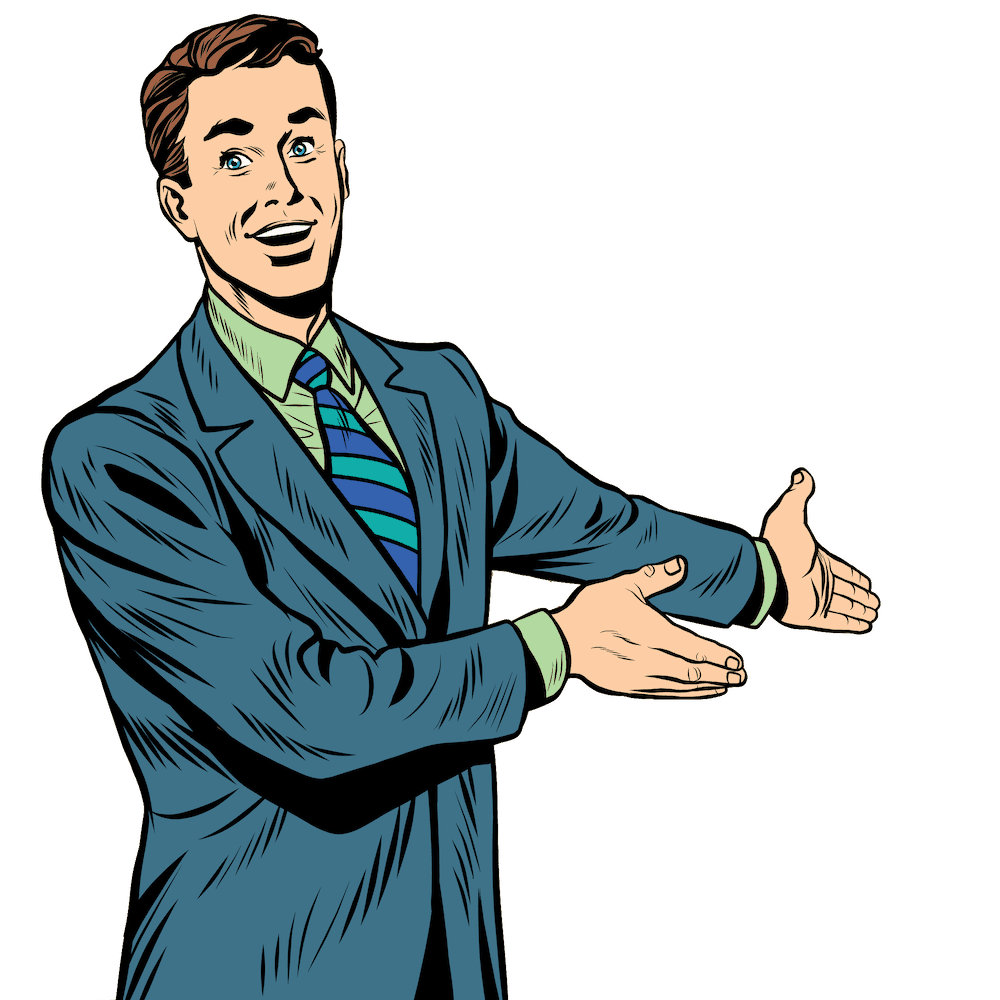 That's why we've put out dozens of reviews for all the major life insurance companies so you can find out all of their advantages and disadvantages. Companies like AAA, Progressive Life, Liberty Bankers Life, ING Reliastar are just a few of the carriers we've reviewed.
How to Obtain the Best Life Insurance Coverage & Quotes
When obtaining the most optimal life insurance coverage quotes, it is really important to work with either an agency or company that provides access to more than one insurance carrier. The same goes for products. Do you want a policy with a medical exam or a no exam life insurance policy? What about life insurance riders to customize your policy?
When working with Life Insurance Blog you will have the ability to compare benefits, plans, and premium quotes directly. As such, you can then decide which is most beneficial for your specific requirements.
Review of John Hancock Life Insurance
If you are currently in search of the best policy for you, or have started comparing life insurance quotes, we are here to help you. We work with over 60 of the marketplace's best life insurance companies in the USA. We'll help you through the entire process. From getting accurate quotes, applying, and making sure you're approved with the best company available for you.
Final thoughts
When you are ready to begin, simply complete the life insurance quote form on this page. You can also call us directly and we'll help you right away.
Thank you for reading our post, John Hancock Life Insurance Company Review. Please leave us a comment or question below. To learn more about life insurance, make sure to visit our page Life Insurance 101 or find out how much you may end up paying for coverage on our Life Insurance Payout Amount page.
John Hancock Life Insurance Company Details
---
Name(s): John Hancock Life Insurance Company of New York; John Hancock Life Insurance Company
Address:
197 Clarendon Street
Boston, MA 02116
Phone: 617-572-6000
Website: www.johnhancockinsurance.com
Ratings:  A.M. Best (A+), Fitch (AA-), Moody's (A1), Standard & Poor's (AA-)