Are you searching for the least expensive life insurance for 46 year olds? Who are the top life insurance companies for this age group? What types of policies and options are available?
When you're in your late forties, the most widely recognized reason our customers request life insurance quotes is to make sure there isn't a loss of lifestyle due to an untimely death.
Let's assume you're a healthy 46yr old male, making $75,000 every year, with a spouse, kids, and a mortgage. You'll most likely work an additional 20yrs, so in the event that you were to pass suddenly, you'll never have the opportunity to earn that wage ($1.5 Million in this case).  So many men and women buy cheap term life insurance to supplant some percentage of that lost pay.
Least Expensive Life Insurance for 46 Year Old
In case you're 46 years of age or above and you do not have life insurance or perhaps you are considering getting extra coverage to insure your family – then this article is for you.
What do John F. Kennedy, Philip Seymour Hoffman, Oscar Wilde & Andre The Giant all have in common? They all passed away at the age of 46.
Do you have a pre-existing condition? We have you covered and have access to the best companies that can provide you coverage.
Presently, there are many options for 46 year olds looking to buy life insurance. In most cases, finding adequate life coverage is not hard and with Life Insurance Blog, you have the resources to find it with ease. Will your life insurance be attainable, affordable, or expensive? The following are some things that you ought to consider in order to get the best deal on your life insurance at age 46.
Sample Life Insurance Rates for 46 year olds
Below are sample term life insurance rates for Non Smokers. The majority of these quotes require a medical exam (However, several of the Standard rates are Non Medical exam). The rates are organized by gender and health class ratings (Preferred Plus and Standard health classes). If you use tobacco, you can approximate your rate by doubling the rates listed below.
Male Rates
Term life insurance rates for a 46 year old Male

Preferred Plus Health Rating

 



Female Rates
Male Rates
Term life insurance rates for a 46 year old Male Standard Health Rating
| | | | | |
| --- | --- | --- | --- | --- |
|   | 10 Year Term | 15 Year Term | 20 Year Term | 30 Year Term |
| $50,000 | $14.93 | $18.04 | $20.41 | $28.94 |
| $100,000 | $17.78 | $23.19 | $28.26 | $47.26 |
| $250,000 | $34.19 | $45.41 | $56.79 | $98.79 |
| $500,000 | $62.71 | $84.57 | $106.66 | $189.35 |
| $750,000 | $91.45 | $124.23 | $155.40 | $278.01 |
| $1,000,000 | $113.07 | $152.51 | $201.51 | $357.00 |
| $2,000,000 | $233.13 | $299.77 | $397.77 | $708.22 |
Female Rates
46 Years Old Life Insurance TIPS:
Let's go over some ways that you can get a policy faster and cheaper.
#1: Consider a no exam life insurance policy
This tip is for those of us who don't go to their doctor regularly. Typically, in the event that you haven't had a physical in the previous year or more, a Non Med life insurance policy can be appropriate. Time and time again, we work with people who opt to take a medical exam who haven't been to the doctor in some time. They run the risk of having something occur that will increase their health class rating which increases their premium amount.
We are referring to: hypertension, elevated cholesterol, or an increase in glucose levels leading to diabetes.
Most life insurance policies (not all) are going to require an exam which is paid for by the insurance agency. The medical exam is very similar to an annual physical with your doctor. This life insurance exam will help the insurance agency figure out what sort of risk, if any, that you pose. This data will be used to figure out what rate you will get. It will also determine if the company will even offer you a policy. 
Which is the reason Non Medical Exam policies are attractive and a great opportunity in case you're not certain what a medical exam results will bring. It's ultimately your decision on which type of policy is right for you.
#2. Get the life insurance now!
Age is ordinarily going to be the main deciding component in the premium you pay. Don't wait too long to apply for the coverage you know you need. Life insurance premiums only increase with age. Presently there might be a couple of circumstances where it might be beneficial and delay getting coverage quickly.
For example, when:
You are presently attempting to quit smoking and need to postpone up to a year to get non-tobacco rates. You have to postpone up to a year to clear up a DMV issue.

You have a previous health condition that may require a postponement period before a life insurance agency will approve you.
However, for 46yr old males and females searching for low-priced life insurance, delaying an application just means one thing: life insurance is going to cost more when you finally choose a company and apply.
Quotes
Here are some examples of what a 46yr old can hope to pay for $250,000 of life insurance with a 30-year level term.
Male age 46; 250,000 30-year term will run just over $50 per month
Female age 46; a $250,000 30-year term will run $40 per month
For additional info on how age influences premiums, see our life insurance rates by age page.
#3. Not all life insurance carriers are the same!
Every insurance agency has its own standards and rules that it will use during the underwriting process. These differences from each company are vital to know since some may have very strict rules with regards to specific health conditions – while others may not think that health condition is a big issue.
Our job at Life Insurance Blog is to research the different life insurance niches and find the companies that will look at you most favorably. Niches, for example:
If you really need the best life insurance market place then it is essential you call us and let us guide you to the best life insurance companies for your specific condition.
#4. Find someone that is working for you – not the insurance company.
With such a variety of life insurance company choices available to you, it's key for you as a consumer to work with a someone that is not bound to any particular carrier. You want to work with someone that will truly have your best interests in mind. Many agents only have 1 or a few companies available to them for their clients. This typically leads to the consumer paying much more than they should.
LIfe Insurance Blog has access to dozens of the best rated life insurance organizations available to you. Each company has their own particular niche which gives you the best chance at securing coverage at the best rates available. We go the extra mile for our customers.
Eventually, the life insurance agent that you select ought to have the option to shop your application to many different life insurance carriers.  Make sure you aren't working with an agency that just advertises the best rates – rates that you may not even qualify for.  Make sure your agent is asking you questions about your health and lifestyle so they can find you the right match. If they aren't asking you questions, you're working with the wrong agent.
It is in your best interest to work with an agent whose focus is on you.
This is where Life Insurance Blog excels. We aren't handcuffed to one company and we're able to find you the best companies based on your specific situation and history.  Our principle objective is to guide you through the procedure of:
First, choosing the right type of policy, whether it be Term, Whole Life, and Universal Life etc.

Secondly, determining the appropriate coverage total.

And thirdly, determining which carrier will give you the best rate available.
How to Apply for Life Insurance?
The easiest way to apply for life insurance is to fill out our free quote form on the right side or bottom of the page. Then select the policy that suits your requirements best, and click Request Application. We will then call you to confirm that you can meet all requirements for the company and policy you chose and help you in the completion of your application.
We look forward to helping you get the best term life insurance quotes and helping you with your life insurance needs.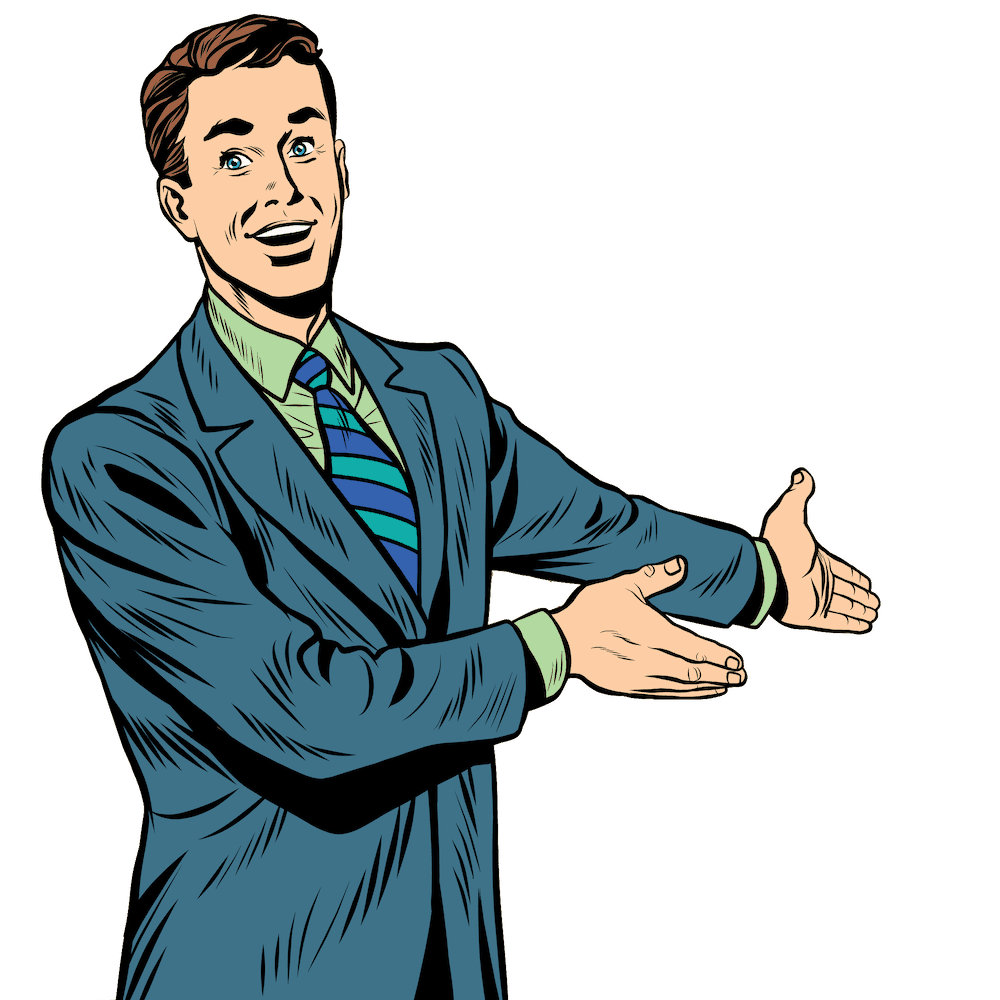 By working specifically with Life Insurance Blog you will have an appointed agent committed to your application. Your agent will be accessible to you all through the whole application process; They will provide you with status updates as your application passes through the underwriting process.  Finally, once approved, your agent will make sure that you are getting the best rate before you purchase the policy.
Medical vs. Non Medical Insurance Rates for a 46 Year Old
The life insurance companies Transamerica and American National typically have the best rates for no medical exam life insurance. Now they do take longer to approve than the life insurance companies Sagicor and Fidelity.
Transamerica and American National will not require an exam, however they will request your records from your doctor. Because of this approval will usually take about 3-4 weeks, as opposed to Sagicor which can approve you within 15 minutes to 48 hours, and Fidelity which approves within 24 hours.
If you need to get a policy quickly – for example for collateral for a loan or before flying on a plane, go with Fidelity Life or Sagicor – and we can help you apply.
Is there a benefit with shopping directly with the insurance company?
No!
That's the short answer.  The long answer is that each life insurance company will submit their life insurance rates for approval to each state's insurance department. The life insurance company will come up with their rates before they submit them. Once they are approved, they must sell the policy at that rate. You will not get a different rate based on where you purchase the policy.
So when you apply with a company directly, you are subjecting yourself to that company's underwriting rules. How are you going to know if you're receiving the best rate on the market if you use only one company? You won't. This is especially true if you have a health condition, use a certain medication, or have something that may effect underwriting.
The only way you can feel confident that you are getting the best life insurance rate is by working with an independent agent. Independent agents are not stuck with one company. They should have access to multiple companies.
What are some of the best term life companies for a 46 year old?
Determining the company that is the best fit for you is dependent on your present health, your health history including family history, as well as weight and height. It also depends on your desired amount of coverage and the length of your term. We can help you figure out which life insurance company would be best for you based on these variables.
These companies generally have the cheapest rates and best term coverage for the 40's age bracket.
Life Insurance Blog
At Life Insurance Blog, we work with first class companies. These companies offer medical and no medical exam life insurance options depending on your needs. No matter your situation, always work with an independent life insurance agent. With Life Insurance Blog, you can shop from more than 60 of the top life insurance companies available. Compare rates on our site, or simply pick up the phone and give us a call for a quote customized specifically for you.
Thanks for reading our post, Least Expensive Life Insurance for 46 Year Old. Please leave a comment or question down below.