We live in a very fast paced world.  People don't want to wait any length of time if they can get something immediately. When it comes to purchasing life insurance- waiting is usually the name of the game.  Fully underwritten term life insurance typically takes anywhere from 4-8 weeks and can last much longer if more information is required. Often times it comes to selecting the right carrier. Is 5Star one of the Top 10 life insurance companies available to you? They aren't in our current top 10 list, but they definitely have a place for specific situations.
Now you're in luck if you want to skip the long underwriting process. There are alternatives to fully underwritten life insurance.  One of these alternatives is from 5Star Life Insurance. They have a term life product that covers you to Age 100 and you don't need to undergo a medical exam. It's a no exam life insurance policy, but in order to qualify for this product you just need to answer their qualifying questions.
If you pass these questions- You get approved immediately!
5Star Term Life to 100 Review
5Star Life Insurance Company is a related enterprise of the Armed Forces Benefit Association (AFBA).  They are a provider of voluntary and supplemental life insurance to the group/worksite markets.  They are also a provider of individual life insurance for senior markets.  AFBA was established in 1947 and 5Star was founded in 1996. It is rated A-  by A.M. Best. 5Star insures more than 800,000 lives and has $41.8 billion insurance in force.
5Star Term Life Insurance Coverage
The majority of term life insurance companies provide term benefit periods of:
5 Star Term Life Insurance to 100 provides a term life benefit to age 100.  If you are between the ages 18-64, this product is available to you.  5Star's benefit amounts range between $10,000 to $100,000.
5Star even allows you to adjust your policy based on your budget. Here's an example. If you had a budget of $75 a month, 5Star will calculate the maximum life insurance benefit that you can receive for $75. Now 5Star's term life insurance to age 100 is a group (worksite) policy, however Life Insurance Blog is part of a select few that are able to offer this product.
5Star Term Life Insurance Application
It doesn't get any easier than 5Star's application.  It is very quick and simple.  You will have an immediate life insurance policy in place if you can qualify. The application can be completed easily over the phone or online with the help of Life Insurance Blog in minutes. The application process consists of answering 7 qualification questions and is finalized using a voice signature.
In order to qualify, you must answer "No" to the qualifying health questions. Here are the qualifying questions:
Has any Applicant been diagnosed or treated by a member of the medical profession or tested positive for: Human Immunodeficiency Virus (HIV), Acquired Immune Deficiency Syndrome (AIDS), or AIDS Related Complex (Arc)?
Has any Applicant ever applied for and been rejected for life insurance?
Has any Applicant been hospitalized in the past 90 days?
In the past 5 years, has any Applicant been hospitalized for, been diagnosed or treated by a member of the medical profession or taken prescription medication for: Angina, heart attack, stroke, heart bypass surgery, angioplasty, coronary artery stenting, or coronary artery disease?
In the past 5 years, has any Applicant been hospitalized for, been diagnosed or treated by a member of the medical profession or taken prescription medication for: Any form of cancer to include leukemia or Hodgkin's Disease, (excluding non-invasive, non-melanoma skin cancer)
In the past 5 years, has any Applicant been hospitalized for, been diagnosed or treated by a member of the medical profession or taken prescription medication for: Chronic obstructive pulmonary disease (COPD), emphysema, or any other chronic respiratory disorder, excluding asthma.
In the past 5 years, has any Applicant been hospitalized for, been diagnosed or treated by a member of the medical profession or taken prescription medication for: Alcoholism or drug or alcohol abuse, cirrhosis of the liver, hepatitis, or any other disease of the liver.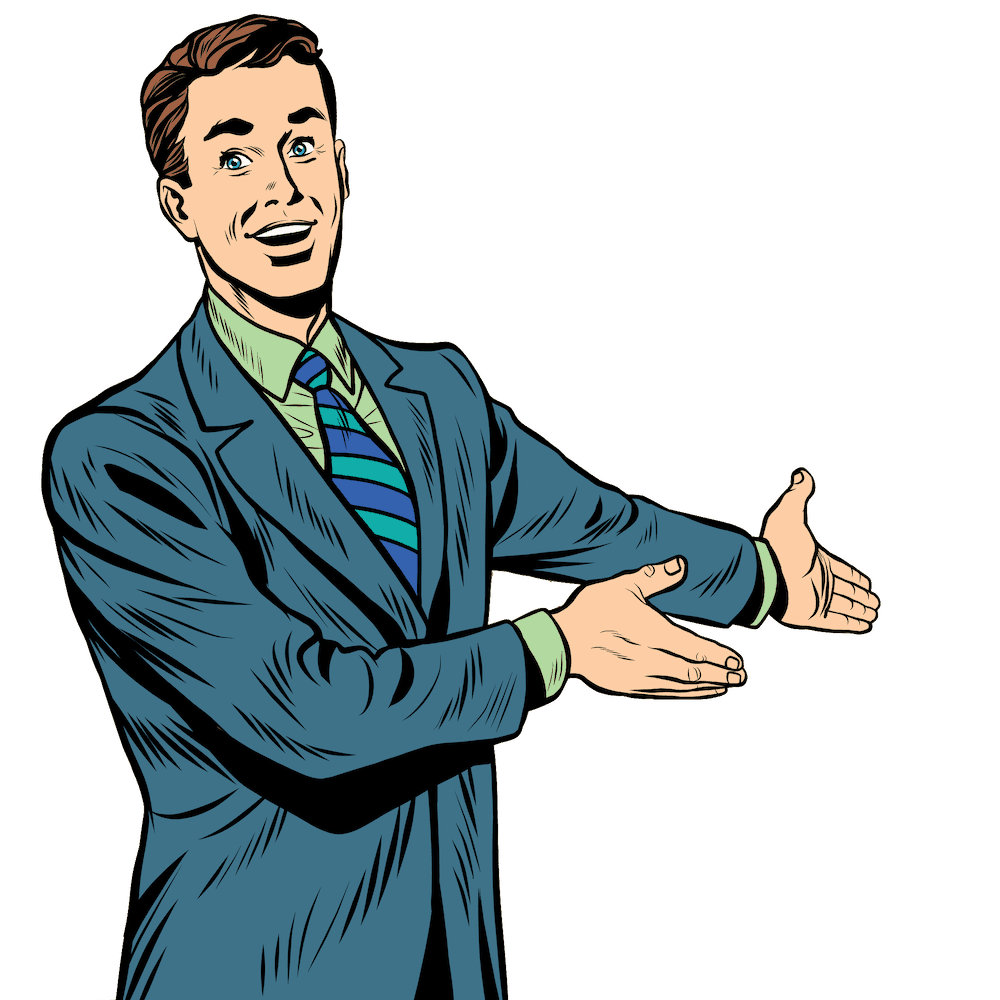 You're approved if you answered NO to those questions. One of the great things about 5Star Term Life to 100 is that the product helps secure coverage to several high risk life insurance groups.
There are individuals that would be considered High Risk because they have circumstances that most life insurance companies find too risky to offer coverage.  5Star provides the opportunity for coverage where some may have been denied. 
The application does not have a qualifying question about:
Height and Weight. For individuals who may have been denied coverage due to being overweight or underweight.
Family History. If you have a family history that makes you too risky for most companies, 5Star is a great alternative.
Tobacco. Tobacco users typically pay twice the premium amount of non tobacco users.
Motor Vehicle Report. For individuals with poor driving records due to a DUI or other situations.
Avocations.  5Star is a great choice for high risk jobs and hobbies. For example, we have helped ex-military who now work overseas doing contract work in dangerous places.
5Star Term to 100 Riders
Spousal Coverage: Adding your spouse to your policy is available.
Child or Grandchild Coverage: If you have a child or grandchild (newborn – 23 years of age) you may add coverage for them.
Terminal Illness Rider: A standard feature of 5Star's policy is a terminal illness rider also referred to as an accelerated death benefit. You will receive a one lump sum of 30% of your policy's benefit amount if you receive a diagnosis of a terminal illness. This life insurance rider benefit occurs only in the diagnosis states that you have a lifespan of less than 1 year.
5Star Term to 100 Sample Rates
Although 5 Star Term to 100 Life insurance is a bit more expensive than traditional fully underwritten life insurance because of its more liberal underwriting requirements, it still offers an affordable option for many.
Here are some examples of monthly rates for applicants at various ages.
Monthly Rates
5Star Advantages
1. Simple Underwriting
5Star's Term to 100 has very simple underwriting guidelines. 7 basic questions are all that's needed in order to qualify. The underwriting questions do not ask about your family history, build, driving record, tobacco use, prescriptions, hobbies or occupation.
2. Financially Stability
You should fee confident purchasing a policy from 5Star with their A- rating by A.M. Best.  The A- rating provides "excellent ability to meet ongoing insurance obligations" based on A.M. Best.
3. Coverage That's Immediate
Fully underwritten term life can be exhausting for some people. Your timeline can be 4 weeks, 8 weeks or even longer. 5Star is a great alternative when you want a fast life insurance policy. You are covered as soon as your application is submitted and signed by voice signature.
5Star Disadvantages
1. It isn't Final Expense Life Insurance 
5Star's Term Life to 100 is just that. Life insurance coverage to age 100. If you live past 100, your policy will end. This product is not Whole Life Insurance or Final Expense Insurance, and will not build cash value benefits.
2. Coverage Amounts Aren't Guaranteed, but Premiums Are
Before you get alarmed, 5Star has never had to lower coverage amounts from any of their products. The 5Star Term Life Insurance to 100 offers a guaranteed premium until age 100.  Now the coverage amount for this policy is also made to remain level until age 100. However, the coverage amount can lower after 10 years for the entire group if there happens to have an unexpected mortality for the group.
3. Limited Maximum Death Benefit Amounts
5Star Term Life to 100 has a maximum benefit of $100,000.  If you are looking for a benefit that is more than $100,000, then you would need to look for another policy. You also could "stack" a 5Star policy with another life insurance policy. Stacking is when you purchase multiple policies to meet your goal of a specific benefit amount.  For example, if your goal is a $500,000 life insurance policy, you will need to purchase multiple life insurance policies.
Death Benefit Levels
Ages 18-50: Up to $100,000
Ages 51-60: Up to $50,000
Ages 61-64: Up to $25,000
4. Cost
The 5Star Term to 100 has a higher premium than your typical fully underwritten term life insurance policy. However, for many applicants with medical issues it may actually be cheaper depending on your circumstances and condition(s).
Find out in 30 seconds if 5Star will get you the best rate!
You'll see our instant life insurance calculator where you will compare rates from dozens of the top companies.
Nothing too complicated, it just needs the basics about what you're wanting, how much coverage, for how long, etc. That way we can understand your situation before we can help you.
Complete the calculator details as accurately as possible, and be absolutely sure your contact information is correct so we can reach you.
Here's what will happen next
Once you've filled out the calculator, one of our licensed life insurance agents will reach out to you to provide you all your options and plan out who will provide you the best rate based on your specific health and lifestyle.
All of the recommendations will be based off of the details you provide. It's very important that you're honest and answer your agent's questions accurately. 
This is where we really begin working to figure out exactly which company will get you the best rate, and how to make it happen. There are literally hundreds of companies and thousands of policy options available. We'll make sure you get the best one.
5Star Term Life Insurance to 100 Review
5 Star Term to 100 offers a great product if you are having difficulty qualifying for a traditional life insurance policy with a medical exam. It is a great life insurance option in that it is available immediately as long as you can qualify. It's a great opportunity to get life insurance no exam for seniors, middle aged or young people.
If you have significant health issues, have a high risk job or hobby or just need coverage immediately- You should look closely at the 5 Star Term Life to 100.
Life Insurance Blog
Make sure you work with an expert when buying life insurance. Our expertise is in finding the life insurance companies that give you the best chance at offering you a life insurance policy.
We're experts in high risk term life insurance and have over 60 life insurance companies in our portfolio. 
We don't work for these companies which allows us to provide unbiased research and opinions when looking for the best company for your situation. Once we communicate with you and find out your individual health situation, we use our resources and knowledge to recommend companies based on your needs.
Thanks for reading our post, 5Star Term Life to 100 Review.
5Star Company Details
Name(s): 5Star Life Insurance Company; AFBA
Address:
777 Research Dr
Lincoln, NE 68521
Phone: 877-940-7200
Website: www.5starlifeinsurance.com
Ratings:  A.M. Best (A-)